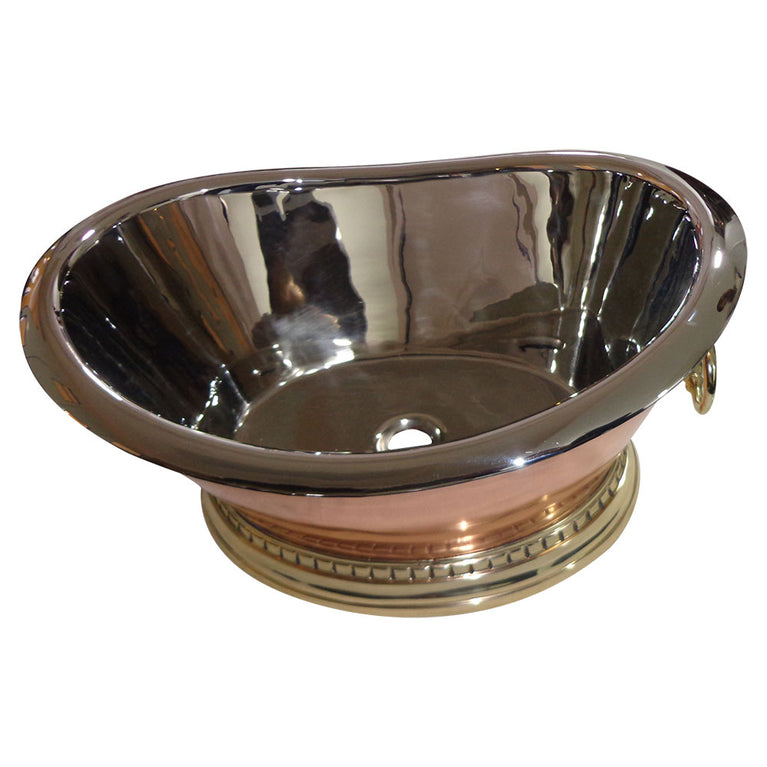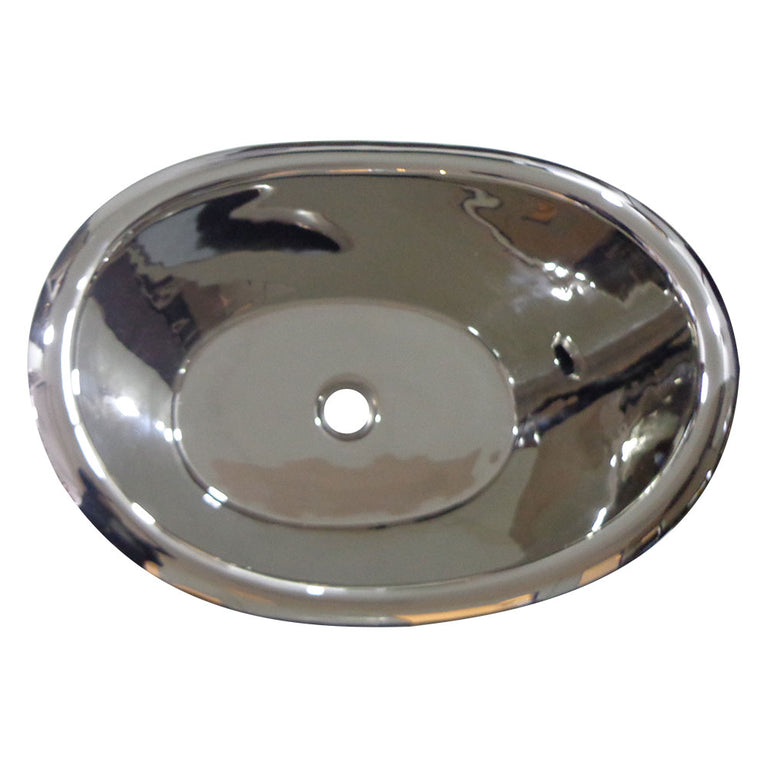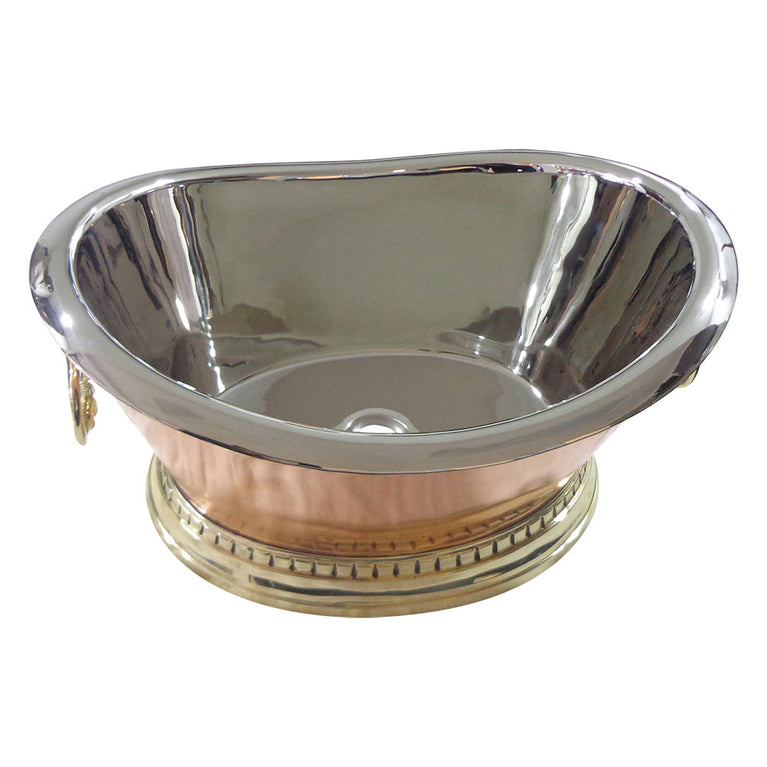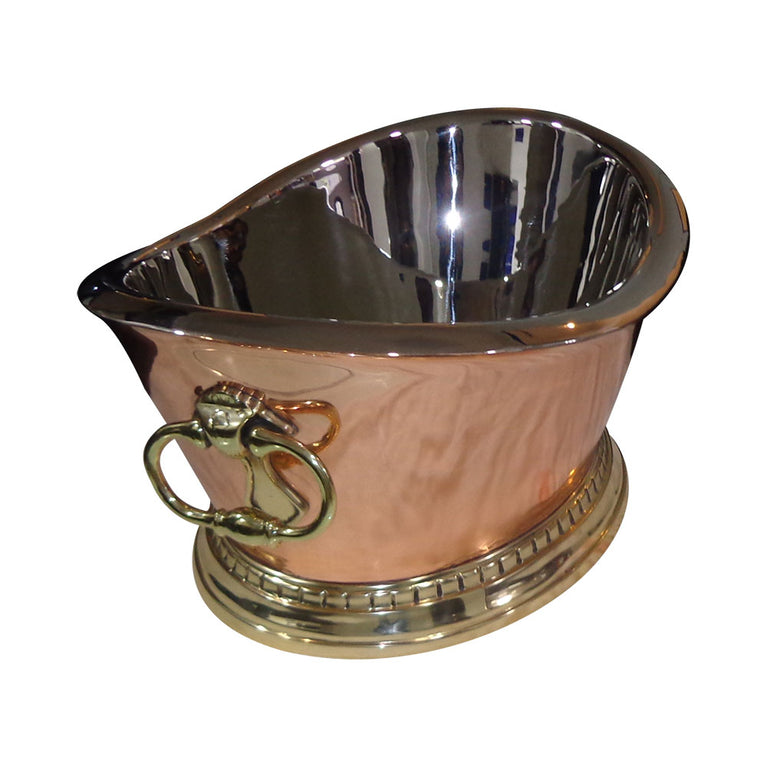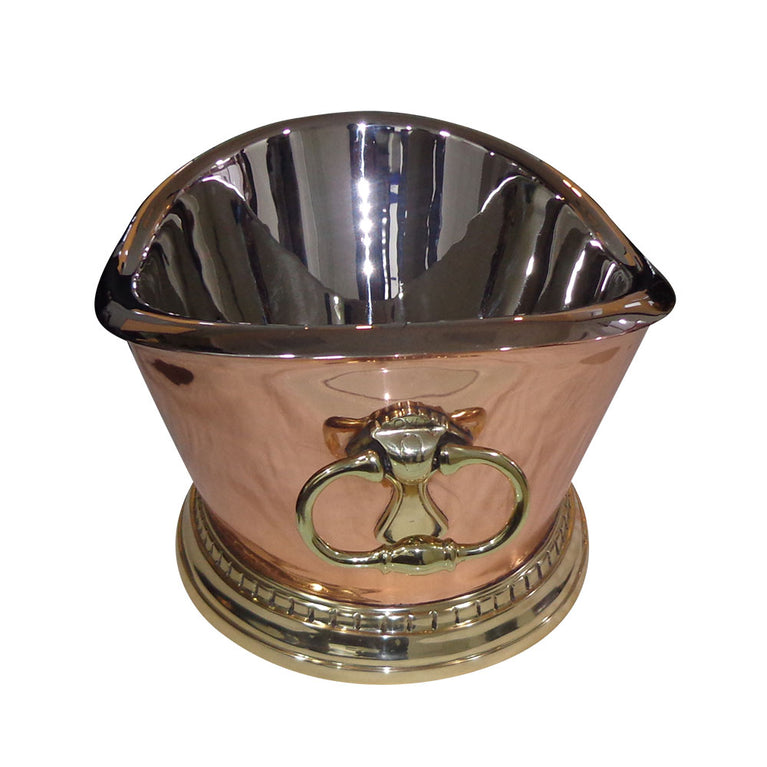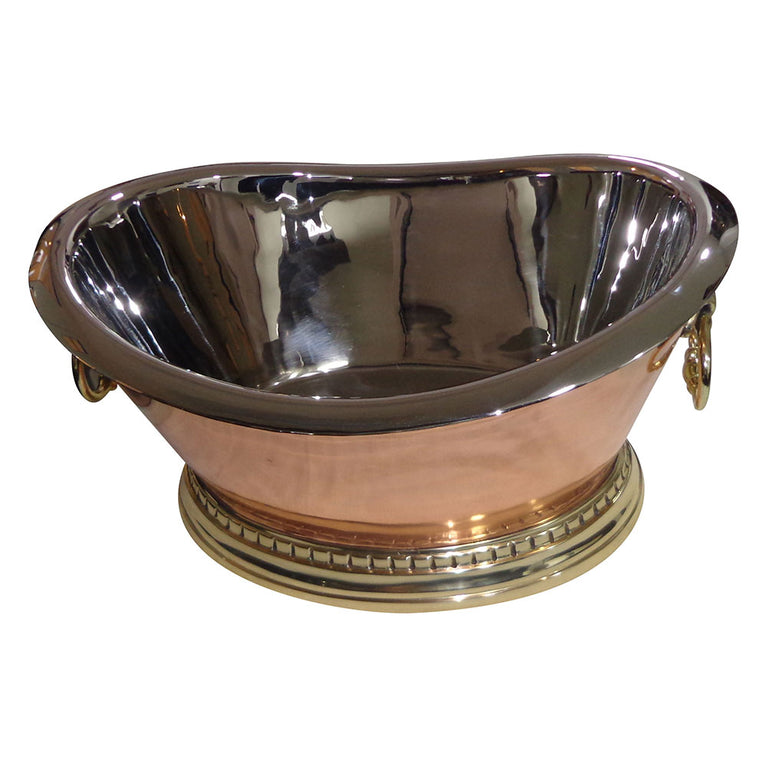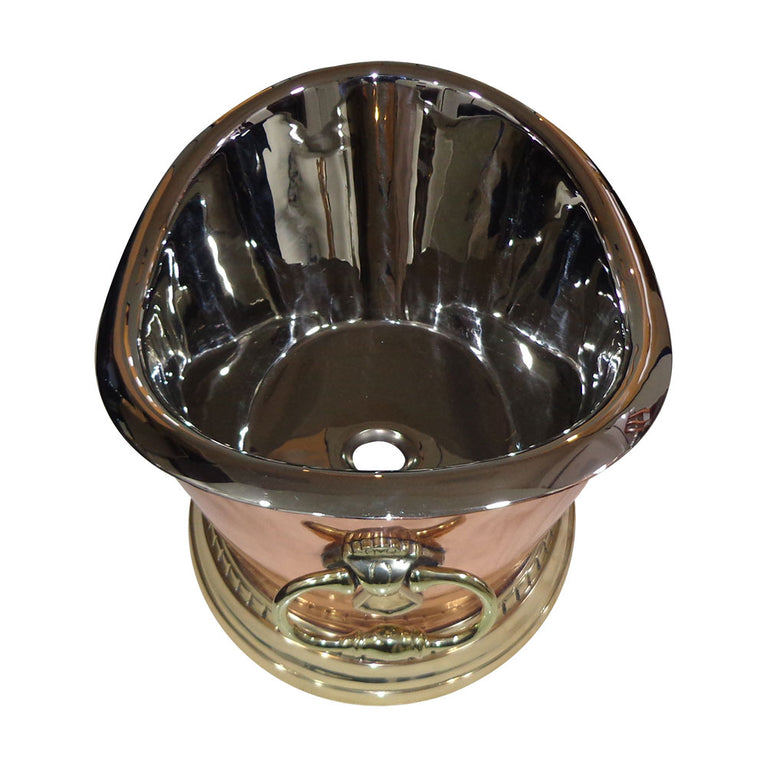 Beverage Tub Style Copper Sink is our star product and one of our finest creation. This is a uniquely designed copper sink having beverage tub-like shape with lustrous nickel interior finish, brass handles, and bottom. This sink is definitely going to take the aesthetics of your home to next level. 
Beverage Tub Style Copper Sink has got following highlights:
Double Wall Design giving you an extra sturdiness.
Made of 16 gauge, 100% pure copper.
Nickel Interior Finish
Smooth lustrous shiny surface to make it a decor must have.
Shiny brass handles & base to add a final touch to its aesthetical value.
Tub Style Sink


Maintenance & Cleaning
For cleaning your Beverage Tub Style Copper Sink follow following methods:


Get a pair of hand rubber or plastic hand gloves.
Use mild detergent in warm water.
Soak a soft cloth in a mixture of warm water and mild detergent.
Apply it throughout to cover the sink
Rinse the sink and use a dry cloth or towel to remove the water droplets