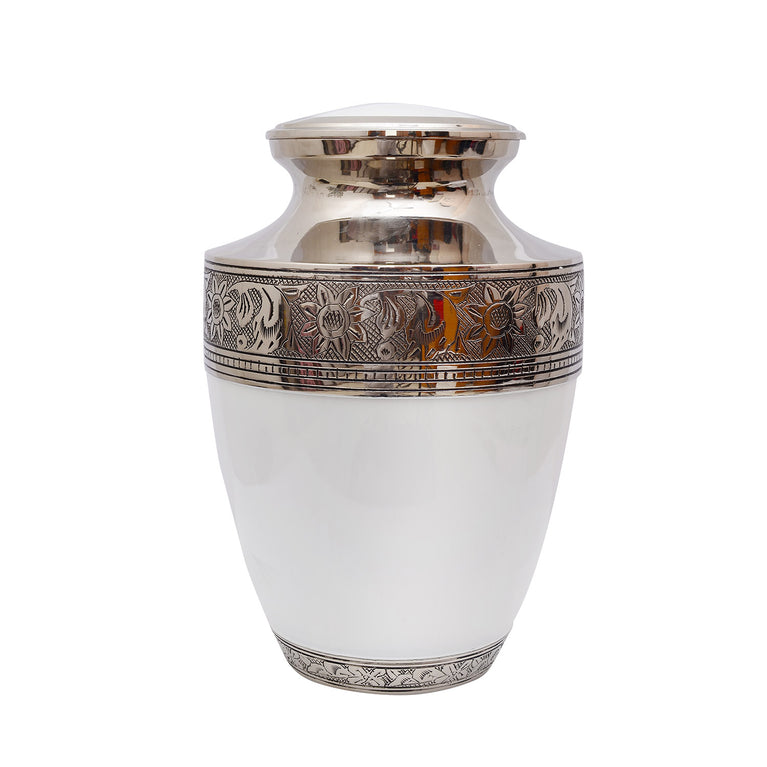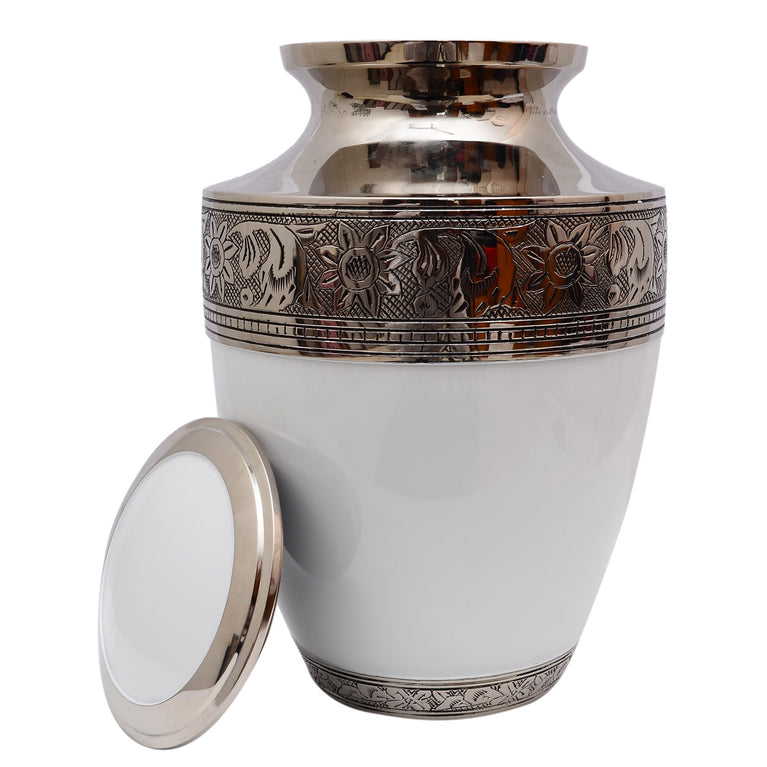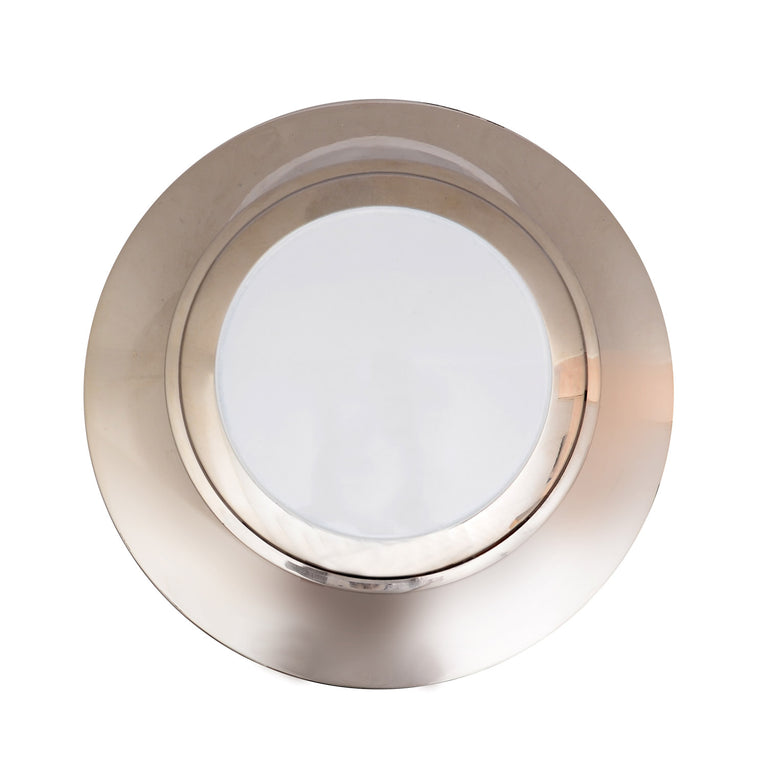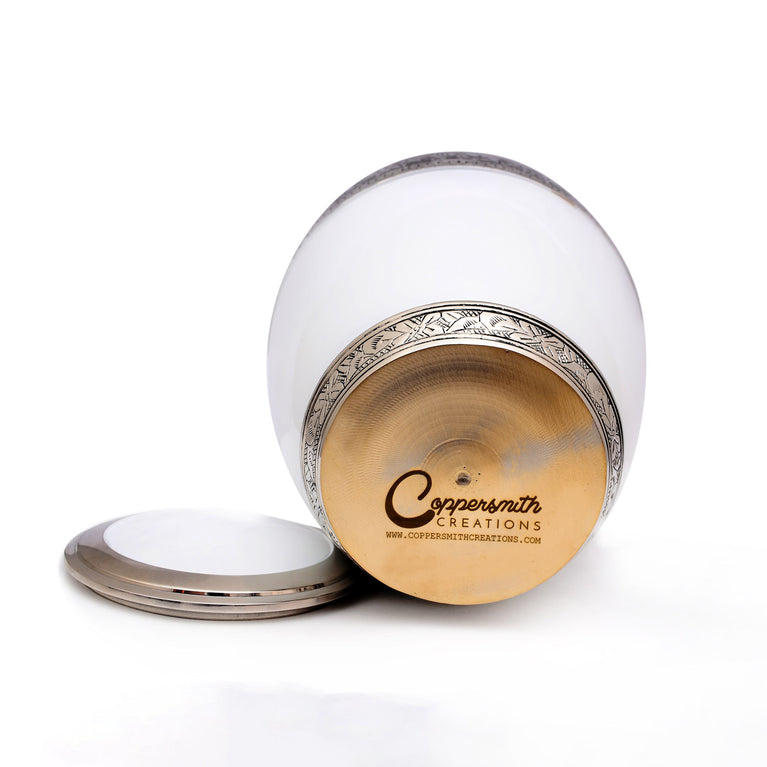 Weight: 2.23 kg




Height: 10"




Mouth Dia: 4.26"




Overall Dia: 7"




Base Dia: 3.8"



--
Brass Urn Design 6
This is a beautiful decorative brass urn. This brass urn can be used for variety of storage need. One of the most preferred utility of this urn is for storing the ashes of your loved ones who have passed away and keep as a memorial.



Weight: 2.23 kg




Height: 10"




Mouth Dia: 4.26"




Overall Dia: 7"




Base Dia: 3.8"



Why you should buy this decorative urn?
The urn is a 100% brass urn with beautiful engraving on sliver sections of the body. Crafted with superior materials, this urn is truly built to stand the test of time.
It also makes a lovely addition to any home decor.
The lid is threaded for secure closure of this urn. The brass construction makes it extremely durable over time whether kept at home or buried. A threaded secure closure top ensures that you will never have to worry about the ashes spilling if tipped over.
This gorgeous urn can be proudly displayed at a funeral service or in the comfort of your home.The metallic silver section of urn, including the dome-shaped lid, has a delicate and detailed engraving. The craftsmanship and detail are top-notch. Beautiful yet subtle, the urn has a traditional appearance which will always be in style.
This brass urn is pristine, sturdy and elegant. It's truly a beautiful and durable resting place for your loved one's remains. The urn is large enough to hold the remains of any person up to 200 lb. It's solid and heavy, so you won't have to worry about the urn tipping over or breaking.
If you want to celebrate the life of someone who was beautiful and unique, then this urn is the perfect choice. To make the urn even more special, you can take it to a local jeweler or engraver to have it personalized with relevant details about your loved one.
View our other brass cremation urn designs here.