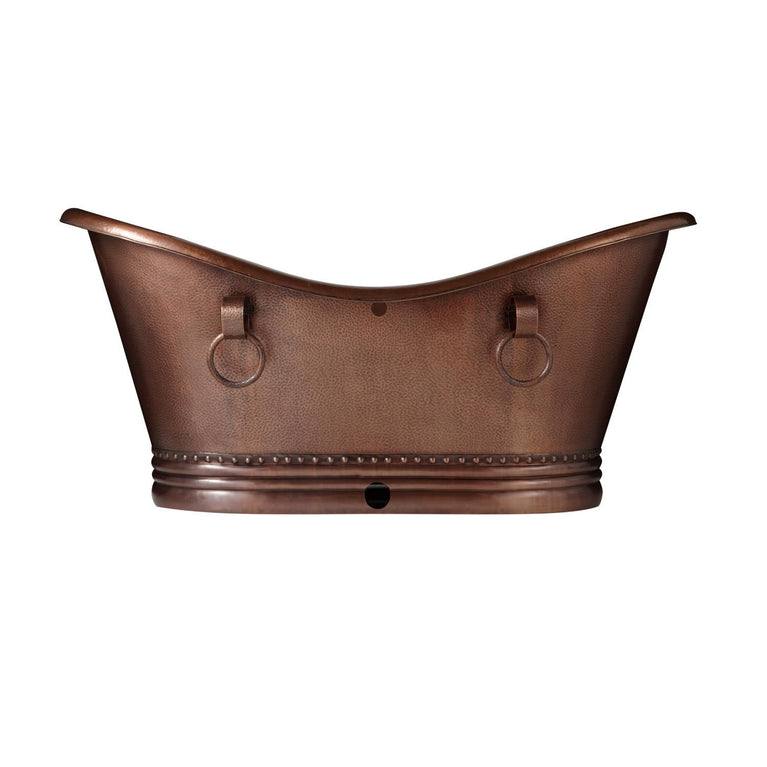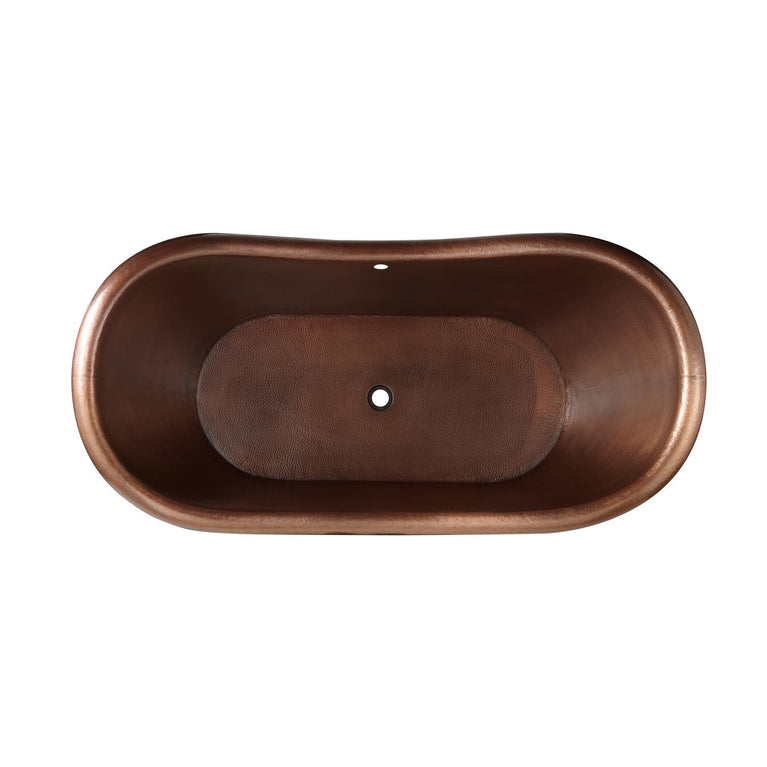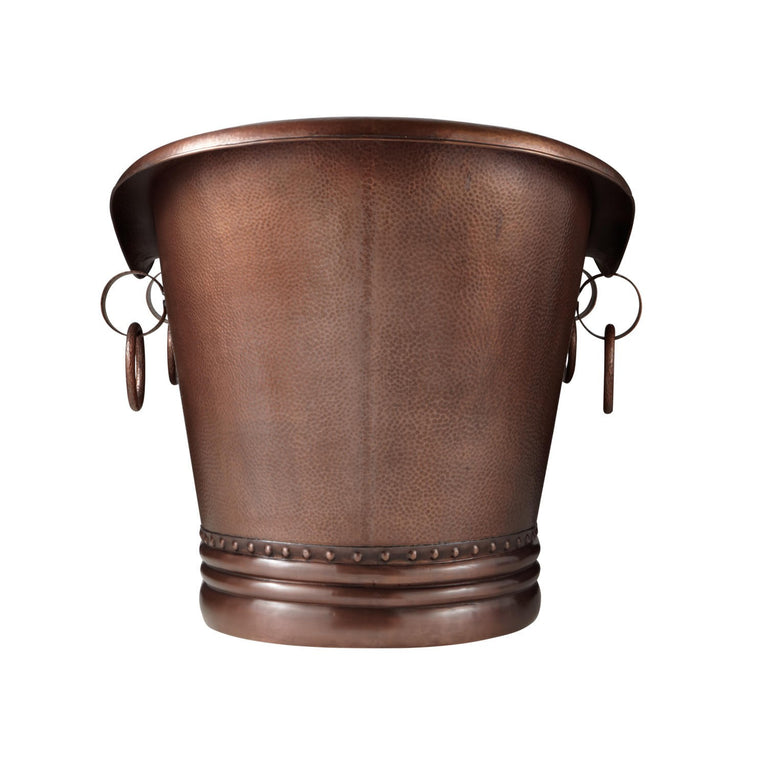 Hammered Interior & Exterior
Metal Gauge/Thickness: 16 Gauge
Faucet Drillings: No Drillings
Water Capacity (Gallons): 69
--
This Copper Double Slipper Pedestal Tub combines traditional elegance with contemporary performance. A ribbed and studded plinth lines the bottom of this bathtub, giving it a unique look that elevates the style of any master bathroom. For an enhanced soaking experience, select the air massage feature, where custom-drilled jets line the floor of the tub to soothe and rejuvenate your body.

66" Dimensions: 66" L x 33" W x 32" H (± 1"). Water capacity with overflow: 69 gallons.
72" Dimensions: 72" L x 33" W x 32" H (± 1"). Water capacity with overflow: 76 gallons.
Width including rings: 35".
Please note: Tub is extra wide. Check door frame measurements before ordering.
Patina applied using French hot process, so color is ingrained in the copper.
Copper tubs are handmade and therefore unique. Expect slight variations in finish and dimensions (± 1").
Requires wall- or floor-mount tub filler.
Overflow option: includes Extended Pop-Up Tub Drain, which can be cut to size at installation..