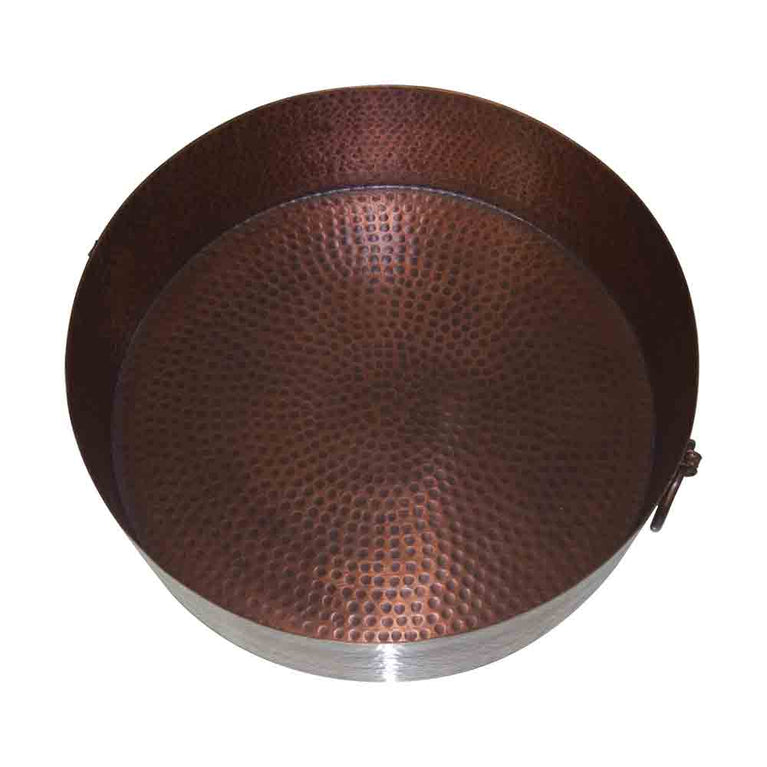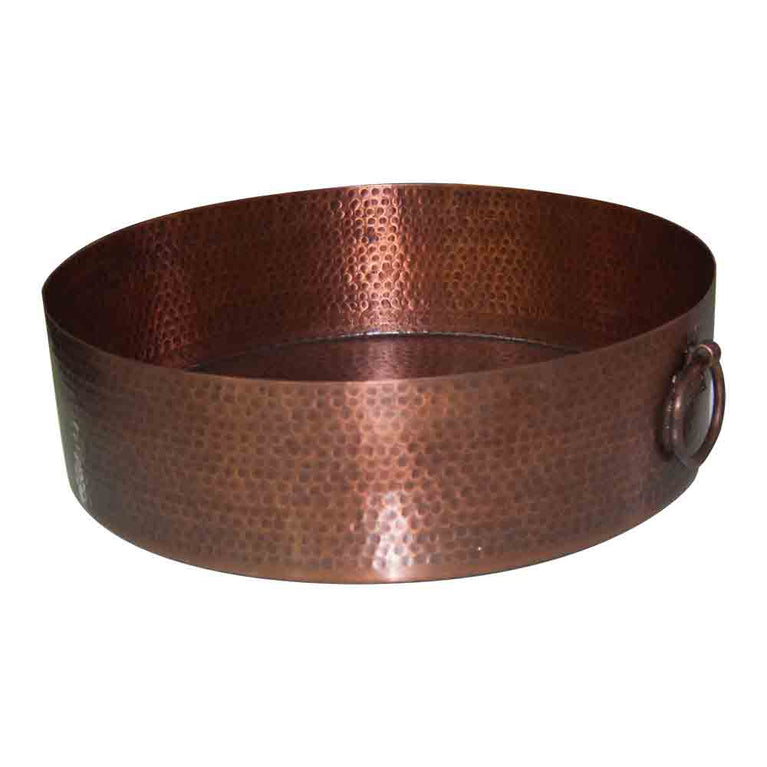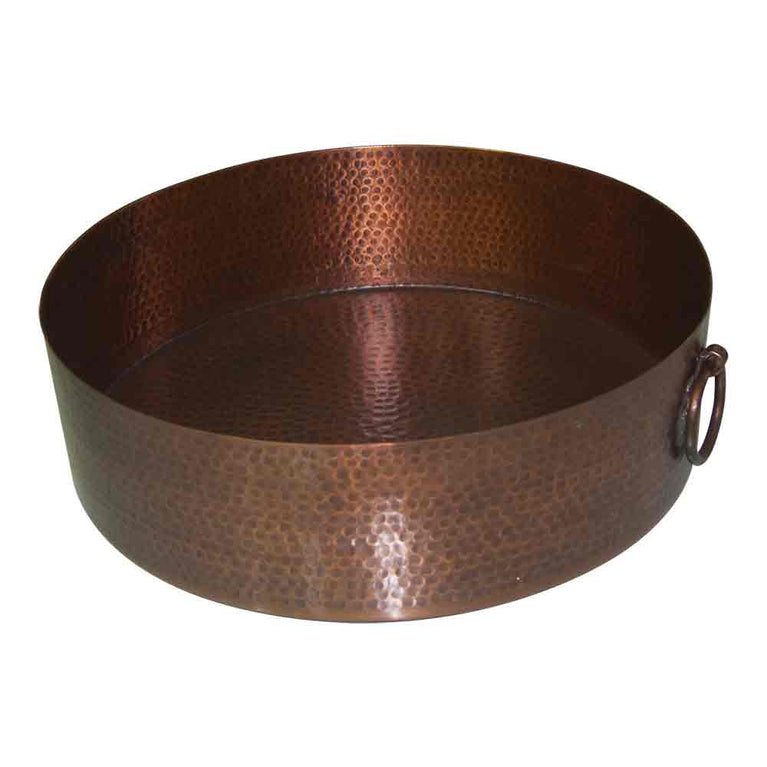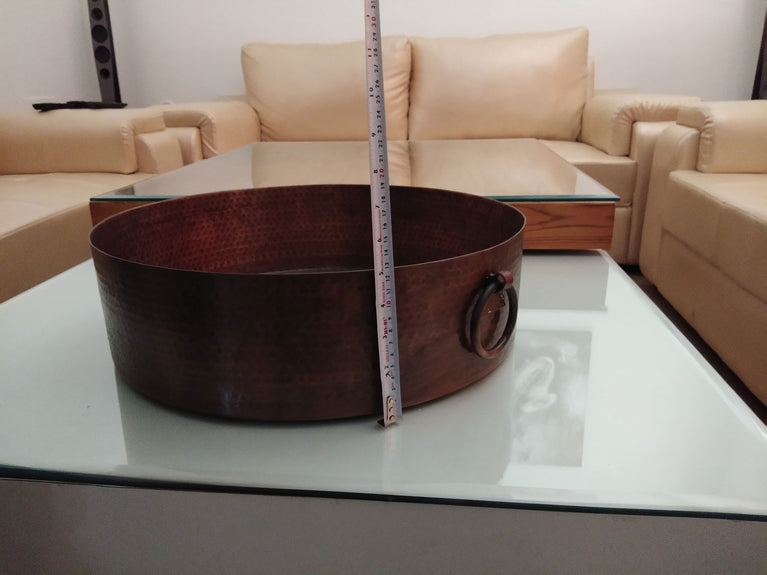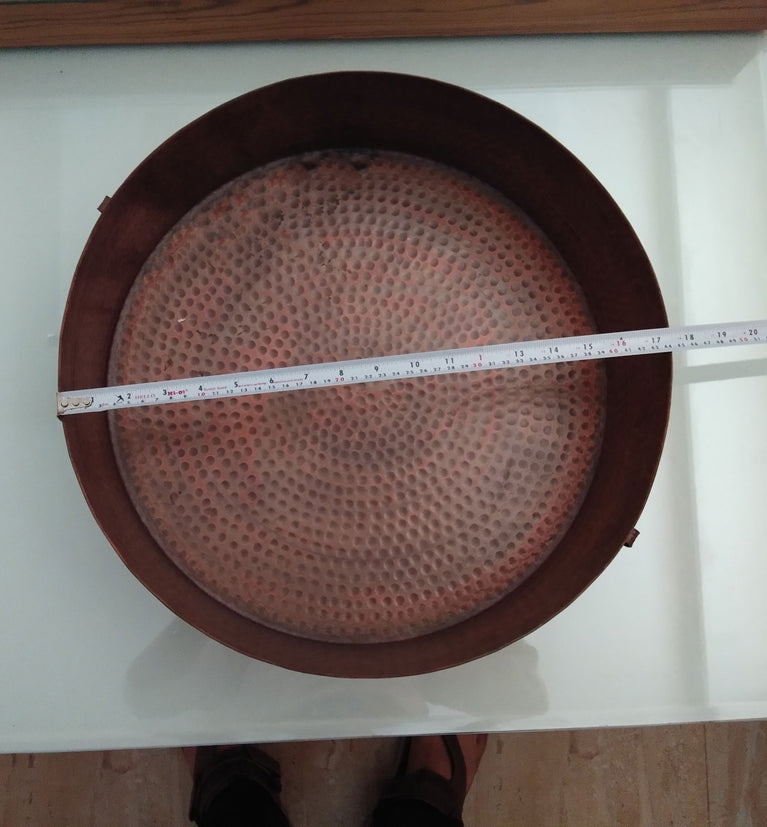 Diameter: 17.5"


Height: 5.25"


Antimicrobial characteristic.


Healing Properties of Copper.


Hammered Interior & Exterior.


Ideal for Spas & homes


Round Copper Handles for the convenience of lifting when filled with water.


--
The Copper Pedicure Bowl from Coppersmith® Creations is made of 100% pure 16-gauge copper sheet. This beautiful Copper Pedicure Bowl is hammered on the interior & exterior surfaces which gives it a distinctive look. This Copper Pedicure Bowl also features two round handles which makes it easy and convenient to lift and move around when filled with water.
Copper Pedicure Bowl are highly used in spas and beauty and personal care saloons which focus on traditional healing properties of copper. Since copper has enormous health benefits it is not only used in spas but people are buying this product for their personal use and like to have it handy in their bathrooms and spa rooms.
To know more about the health benefits of Copper read an article we posted on our blog https://www.coppersmithcreations.in/health-benefits-using-copper