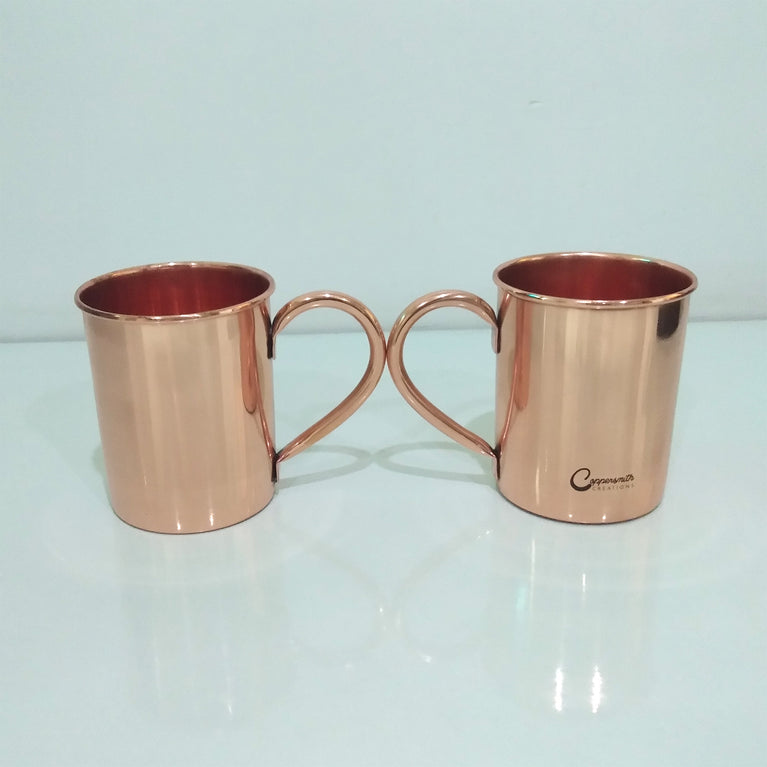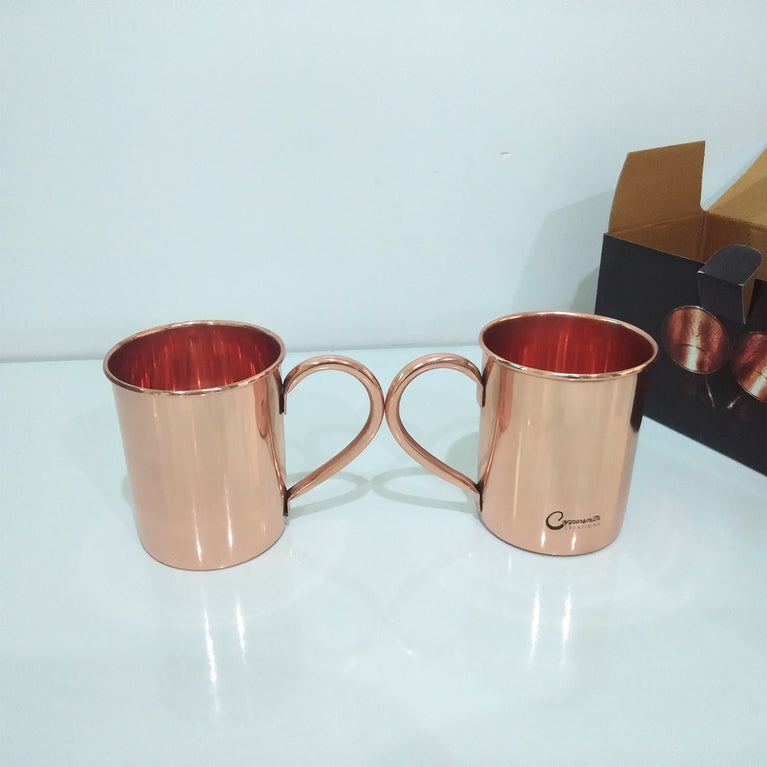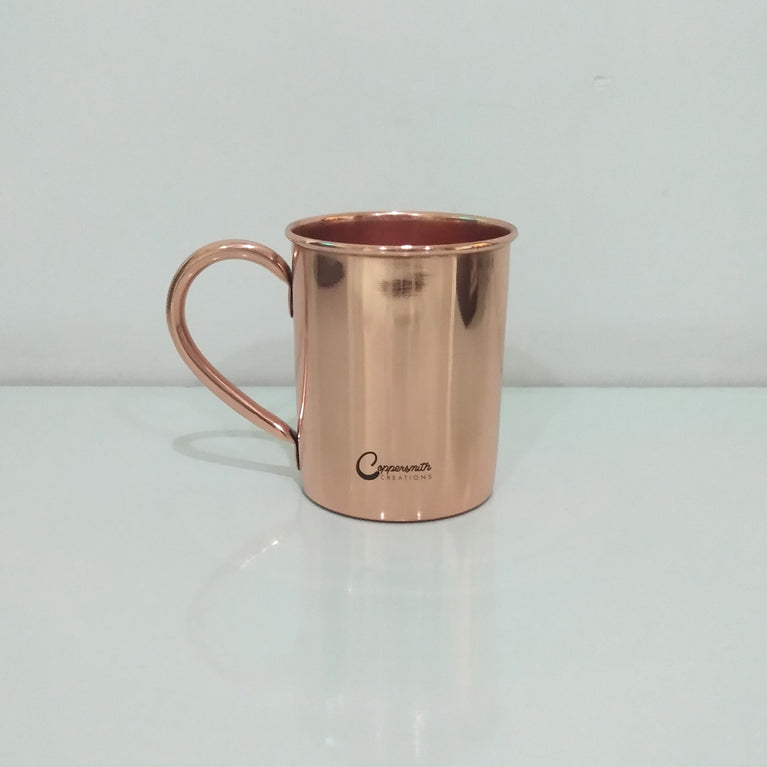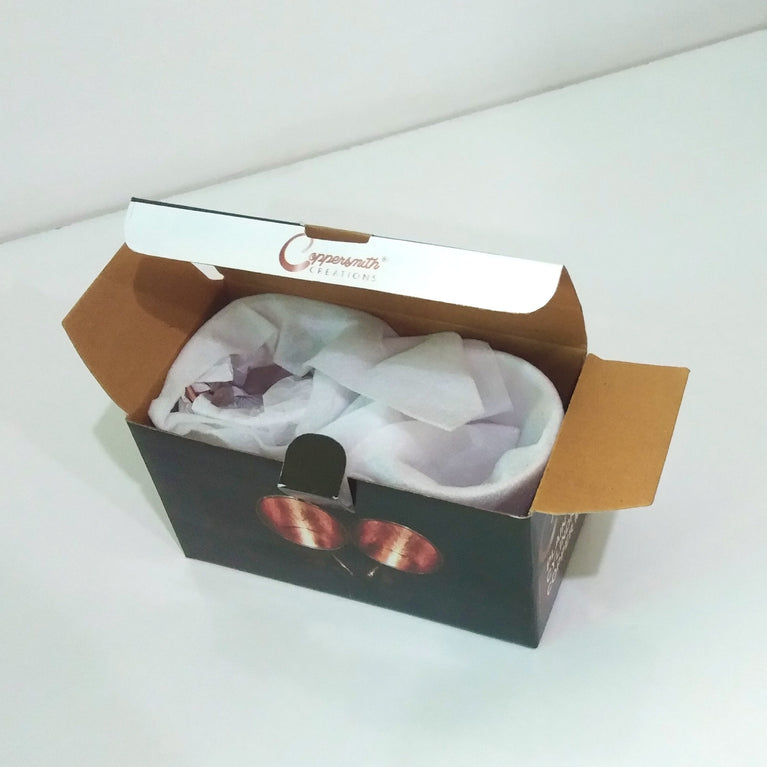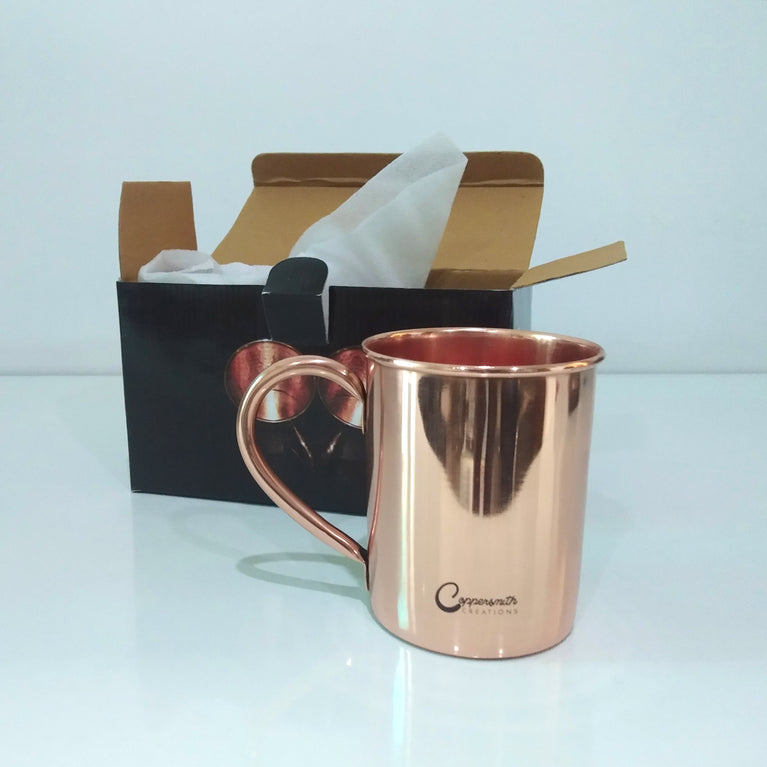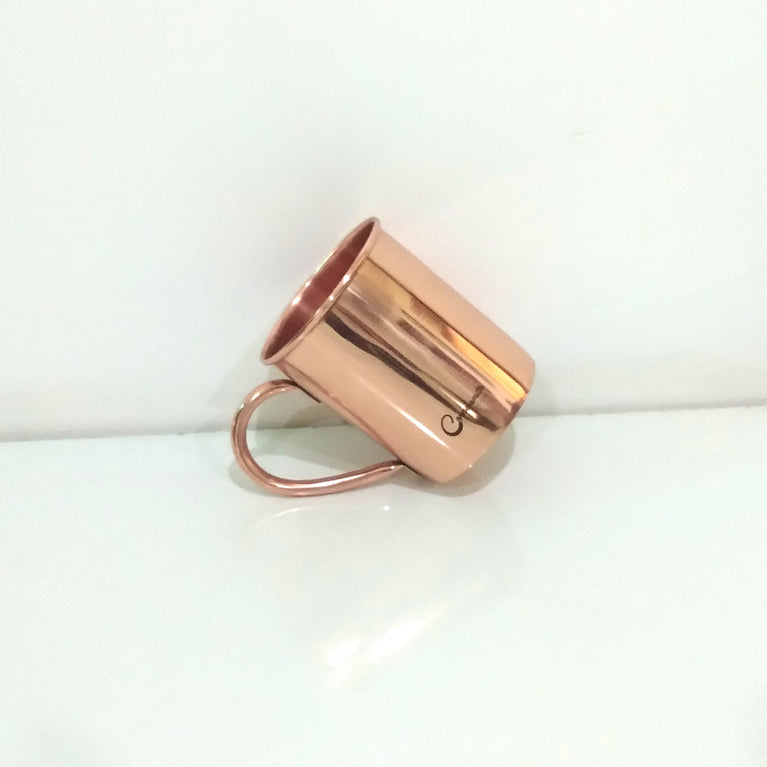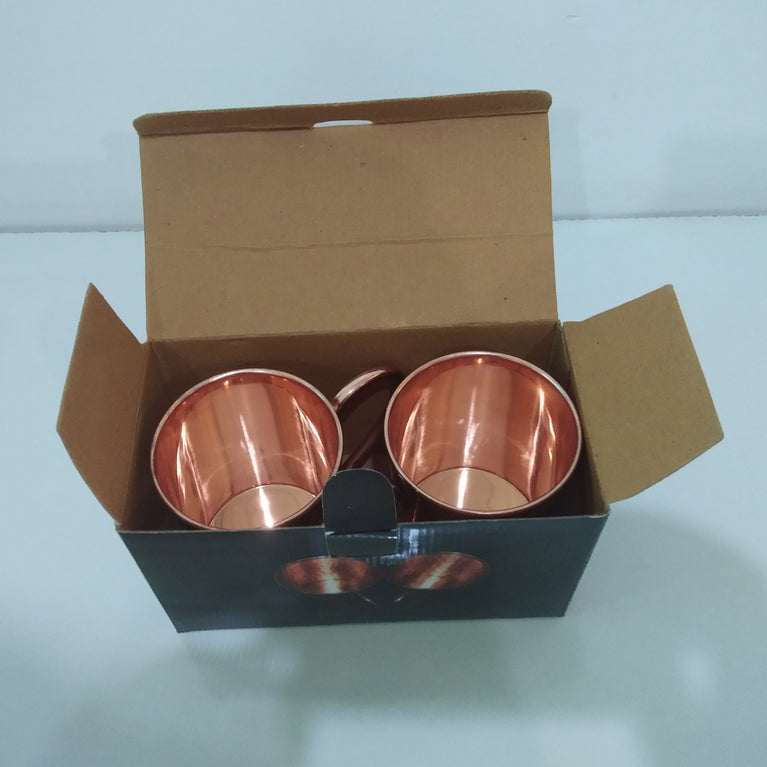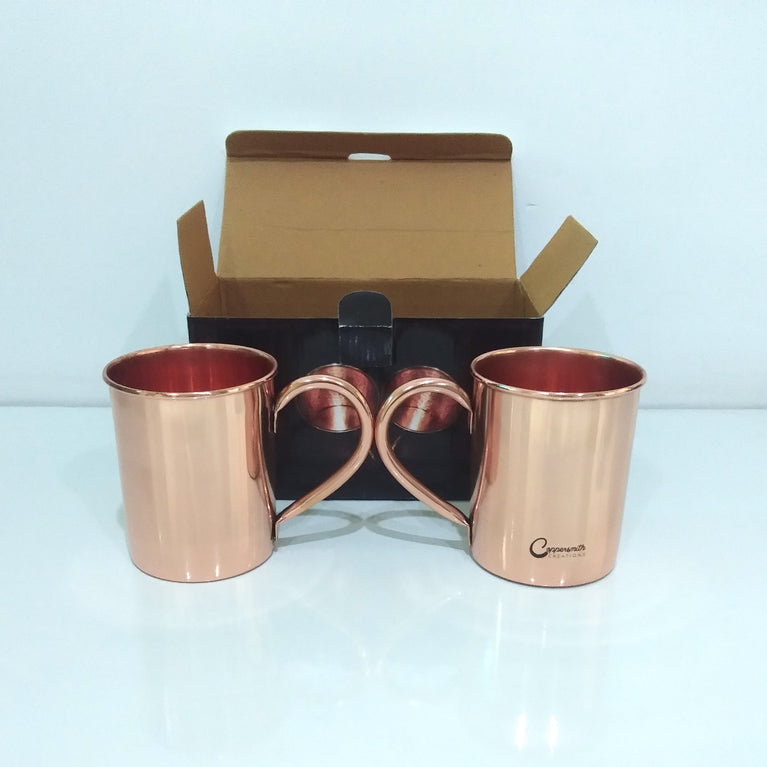 FINISH: Bring home a pair of Cylindrical Copper Mugs Mug in Polished Plain Copper Finish made of pure copper.




DIMENSION: 3.4" (diameter) & 4.1" Height.




HOT & COLD BEVERAGES: Due to copper metal's intrinsic property of maintaining temperature, these mugs are good for both your hot or cold beverages as they can keep your hot drink hot for longer & cold drink cold for longer than normal mugs.




HEALTH BENEFITS: Keep your drinking water from copper mugs have immense health benefits.




SMOOTH HANDLES & SMOOTH ROUNDED MOUTH: These mugs have smooth rounded handles that feels great on hands when you hold these. The edges of the mouth are rounded and smoothened to avoid sharp edges which might otherwise hurt your lips.








--
Whether you are serving up a traditional Copper Mug or your favourite cold-weather hot toddy, these simple yet elegant Cylindrical Copper Mugs will ensure that your home bar program has some serious flair and vintage appeal.
As any true Copper Mug lover knows, providing the proper copper glassware is absolutely essential to the entire sipping experience. These Copper Mugs made of pure copper are perfect glassware to add your favorite vodka, ginger beer & lime and have a good time sipping your cocktail.
Read on our blog at a link below to know why you should drink your beverages in copper mugs:
https://www.coppersmithcreations.in/copper-mugs-drinking/