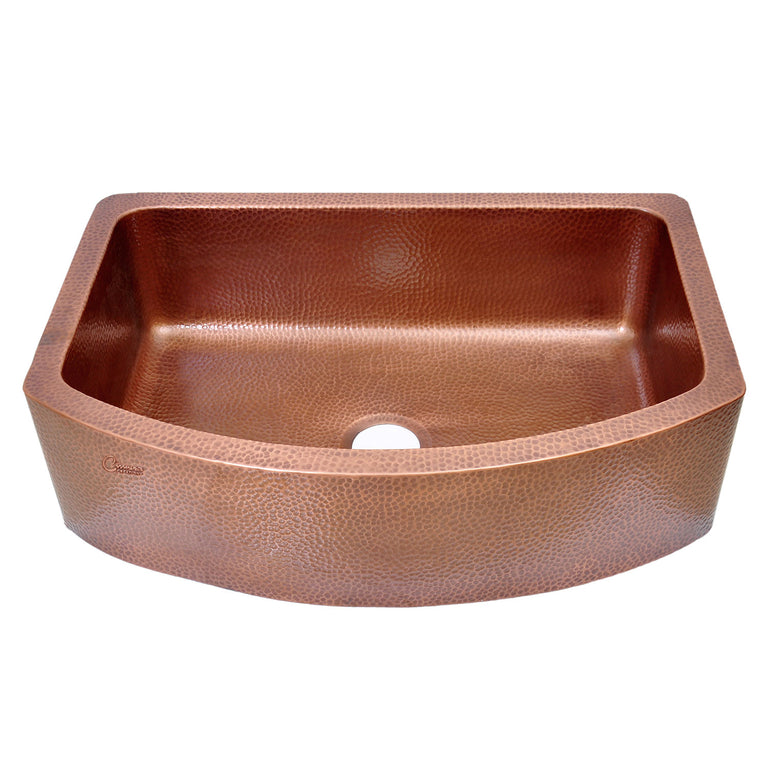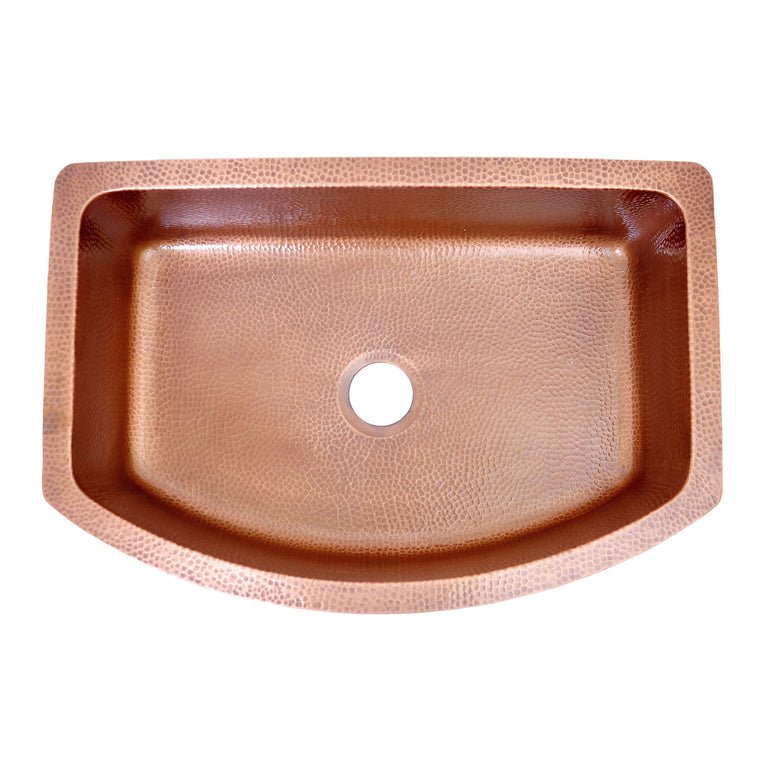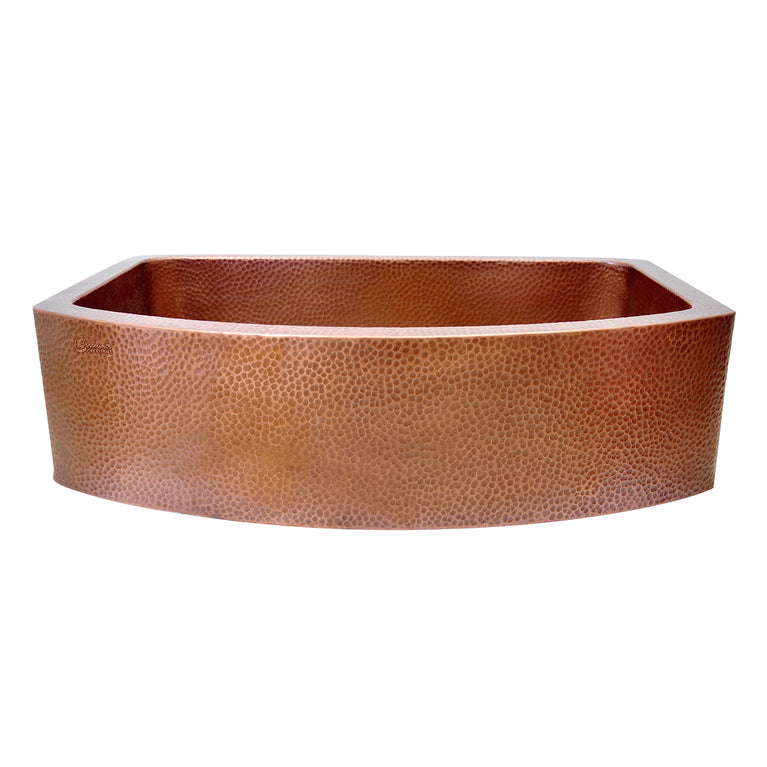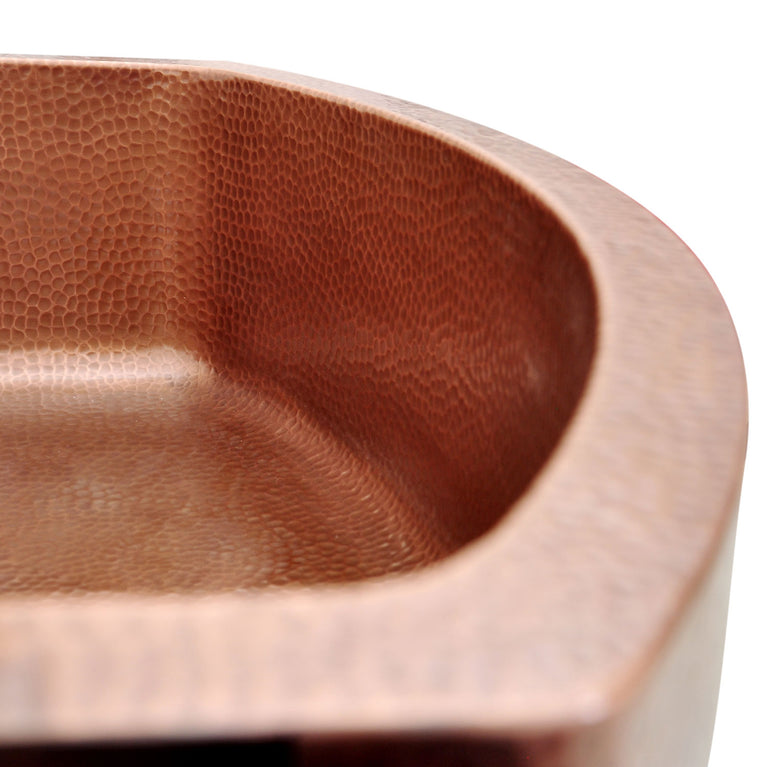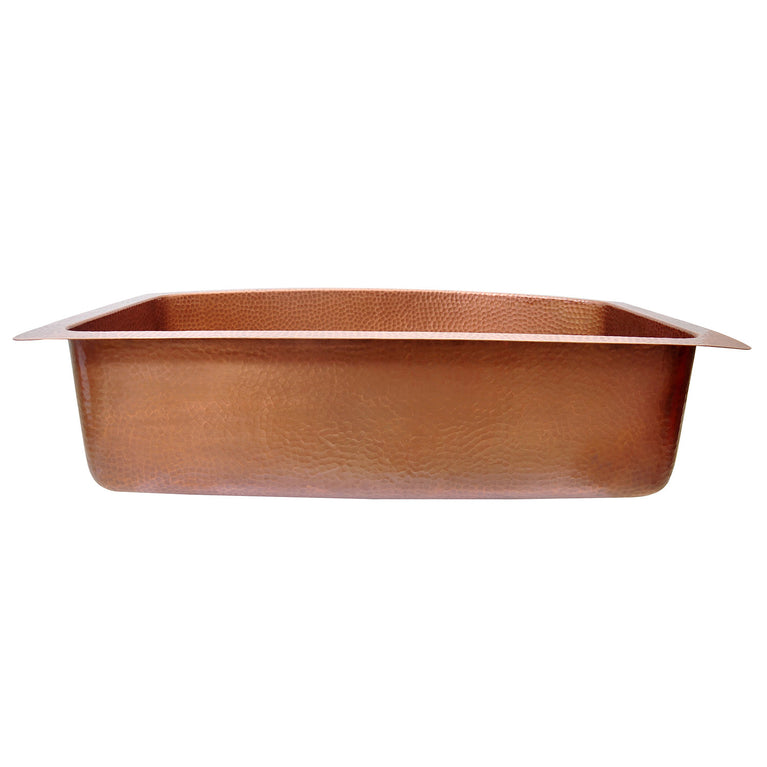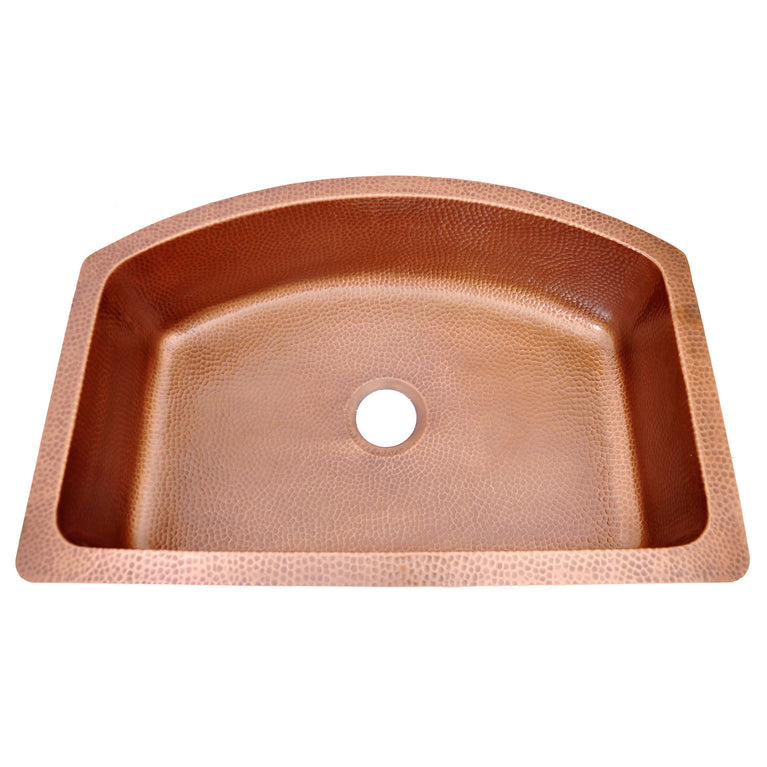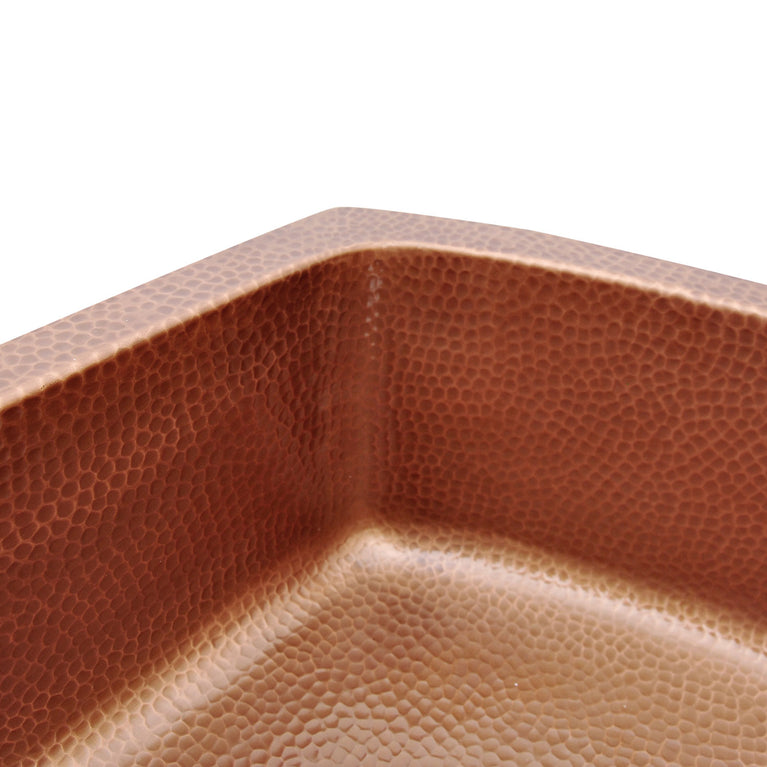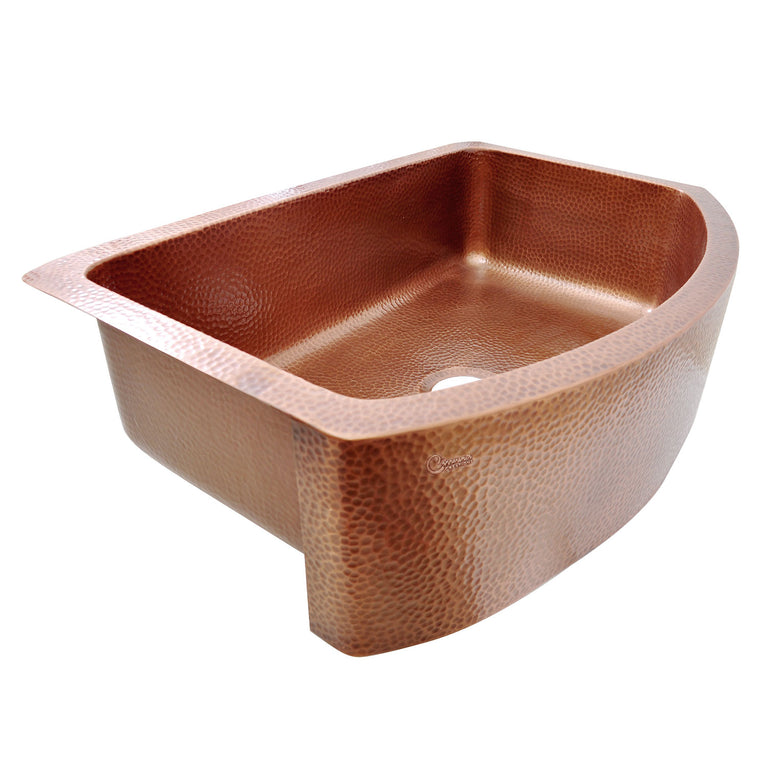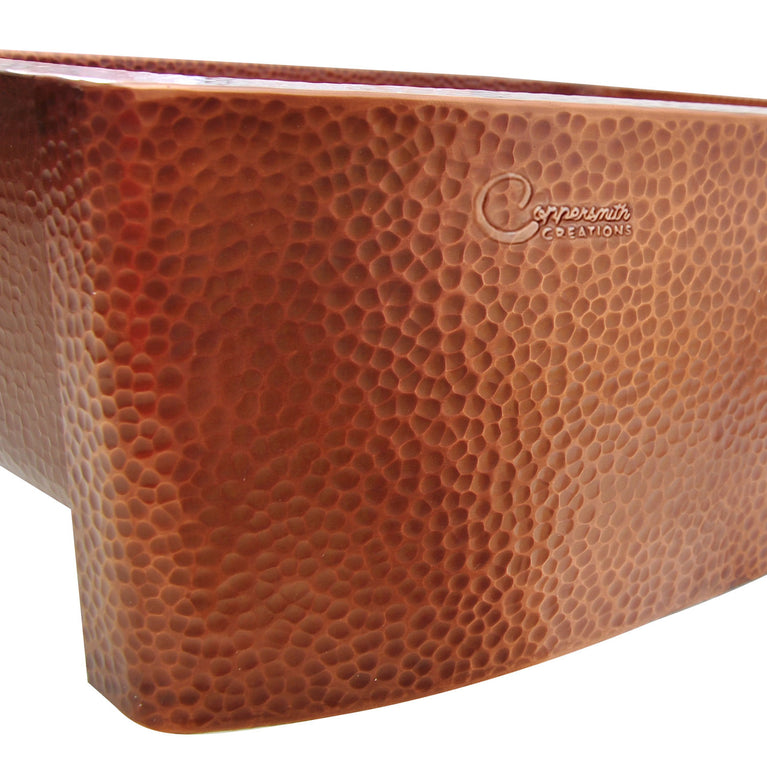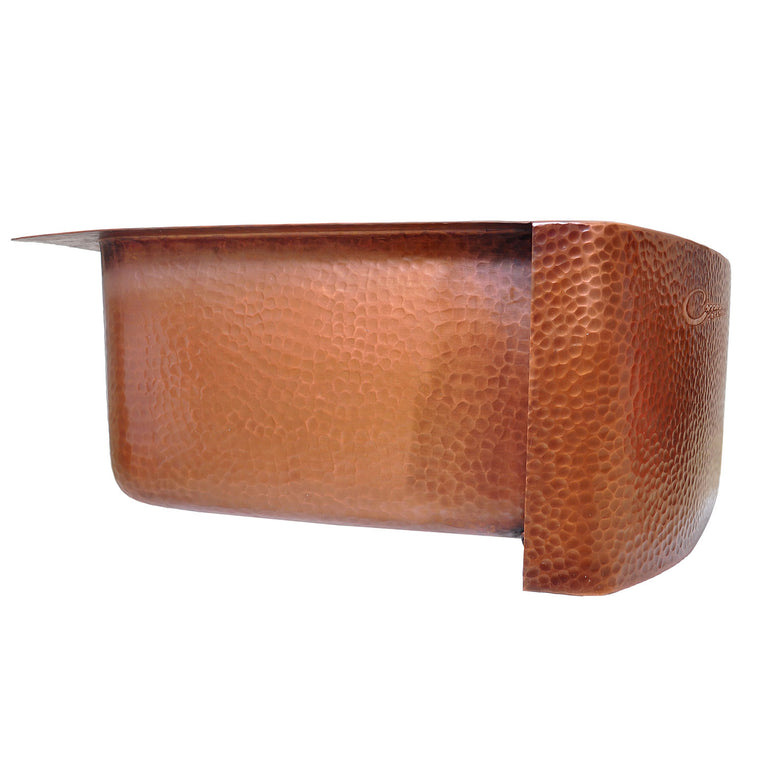 D-Shape Copper Kitchen Sink Single Bowl Front Apron

D-Shape Copper Kitchen Sink Single Bowl Front Apron is an antimicrobial copper farmhouse Kitchen sink. The sink has unique curved front apron design. This 16-gauge copper kitchen sink has hand-hammered interior & exterior.
Dimension (outer): 33″ x 22.25″ x 9″
Dimensions (inside): 30" L x 19.25" W x 9" D
Hand Hammered of Pure 16 Gauge Copper
Hammered Interior & Exterior Surfaces
Dimension & Measurements
Care & Maintenance
Naturally, copper metal is corrosion resistant hence copper sinks never rust. Use a mild detergent or mild soap and a soft microfiber cloth only for the cleaning of your sink. 
For a more thorough cleaning, clean the sink occasionally with gentle or mild dish soap, warm water and a soft and clean cloth or sponge. wipe the inner and outer surfaces of your copper sink with the piece of cloth or sponge to keep it away from water residues held in the texture.

Other Variations of Single Bowl Copper Kitchen Sinks:
Single Bowl Copper Kitchen Sink Front Apron Hammered Antique Finish
Copper Farmhouse Sink Single Bowl Embossed Front Apron
Imported in USA by Coppersmith Creations Inc.
For buying this product in UK visit our UK site:
buy this product on Coppersmith Creations UK