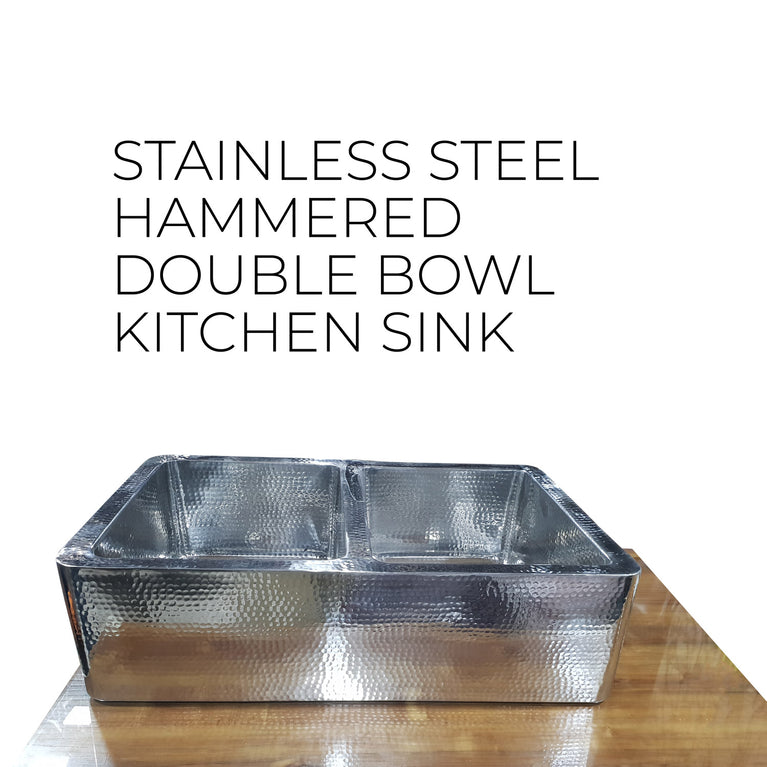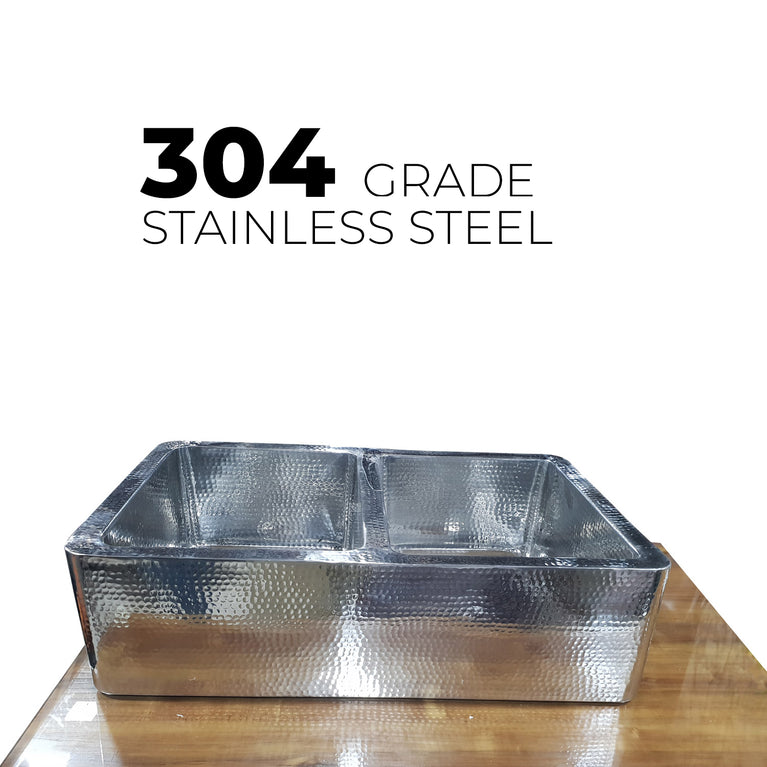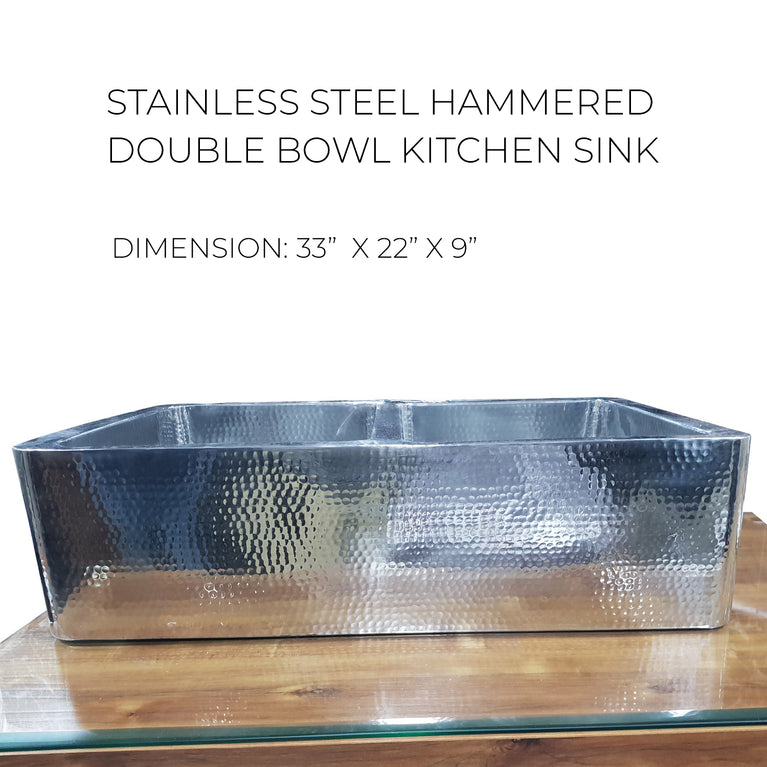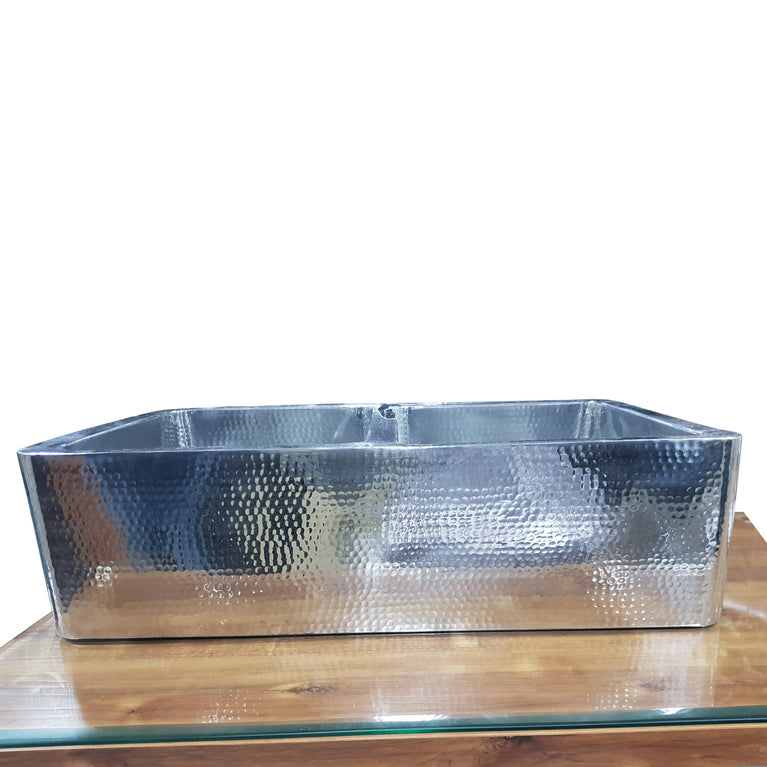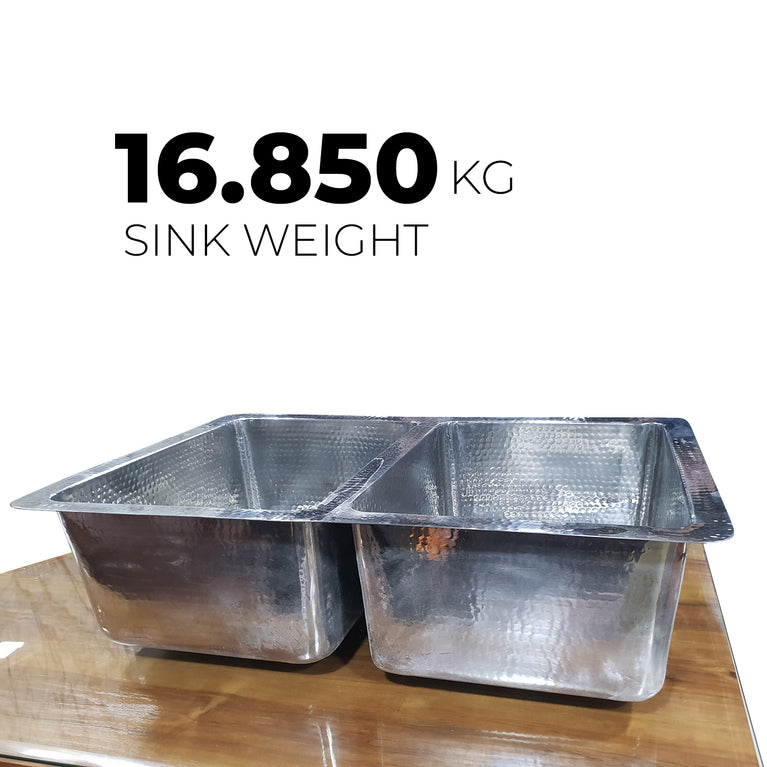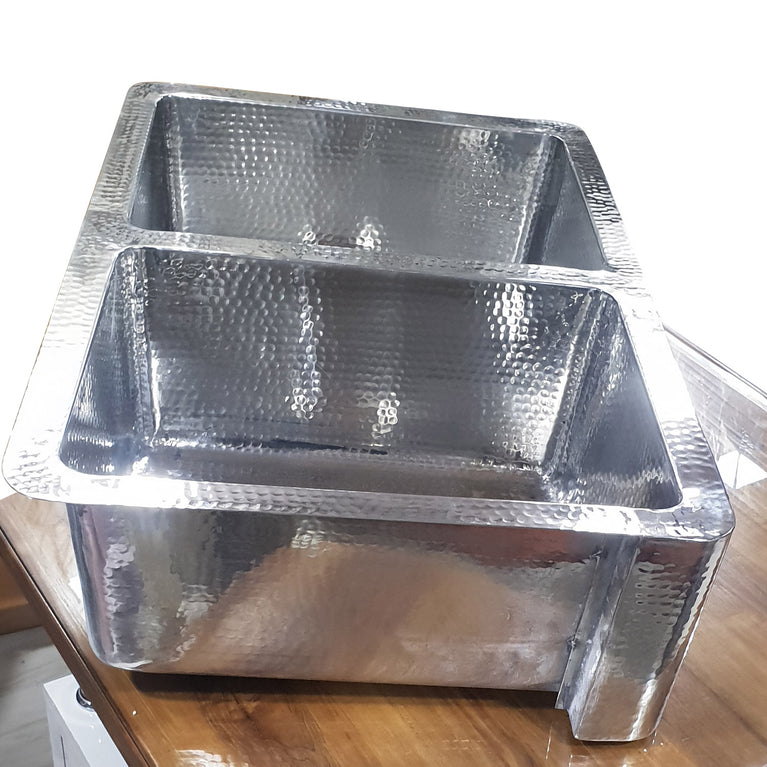 Outer Dimensions



Dimensions(mm): 838.2 L x 558.8 W x 228.6 H


Dimensions(inches): 33″ L x 22″ W  x 9″ H (± 1″)


---
Inner Dimensions



Dimensions(mm): 361.95 L x 482.6 W x 228.6 H


Dimensions(inches): 14.25″L x 19″W x 9″H (± 1″)




304 Grade Stainless Steel


Handmade Handcrafted Sink


Hand Hammered Polished Steel


Sink Weight: 16.850 Kg


Manufacture guaranteed product quality


--
Double Bowl Stainless Steel Kitchen Sink Hammered Front Apron
Double Bowl Stainless Steel Kitchen Sink Hammered Front Apron is a beautiful farmhouse kitchen sink of 304-grade stainless steel.
This 33″ x 22″ x 9″ under-mount double bowl front apron farm sink is both stylish and durable. This is a premium 304-grade stainless steel kitchen sink featuring R15 radius corners for easy cleaning. The sink is handmade and has beautiful hammered surface crafted by skilled Indian craftsmen.
The inner dimensions of the sink bowls are: 14.25″ x 19″ x 9″ each.
This double bowl kitchen sink weighs 16.912 Kg.
We also have a single bowl variation of this sink that you might be interested in. Check it out at the link down below:
Single Bowl Stainless Steel Kitchen Sink Hammered Front Apron