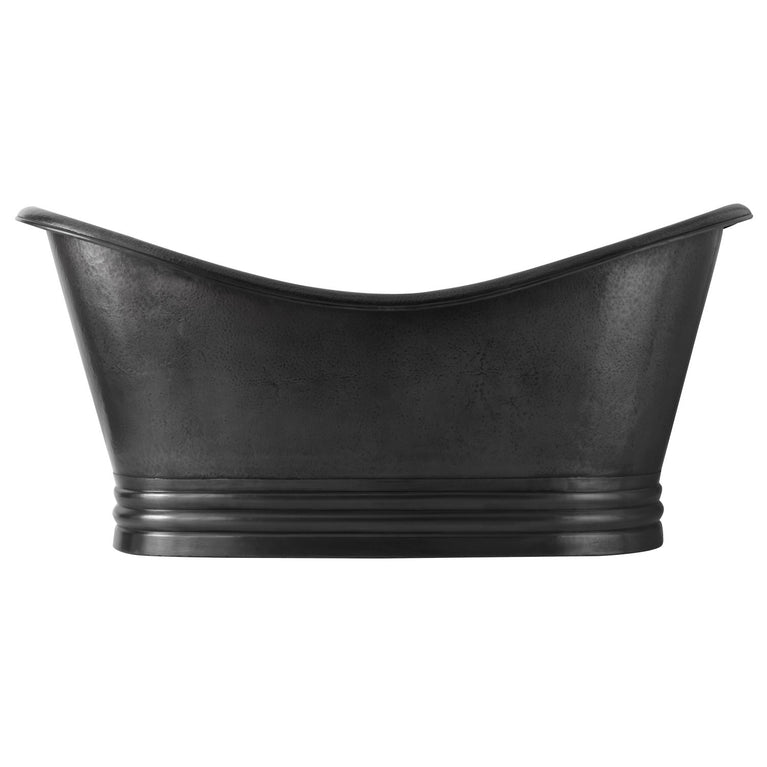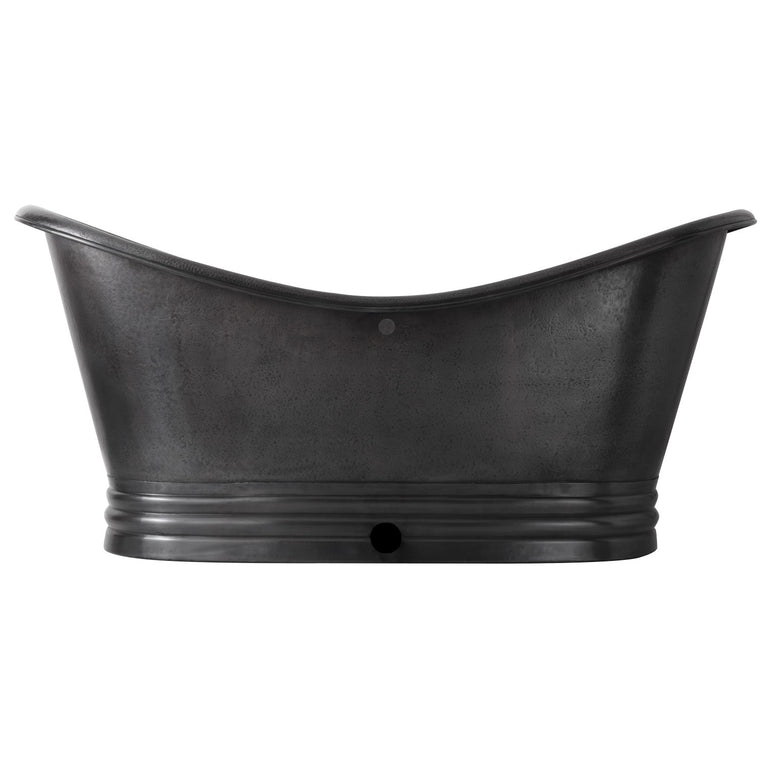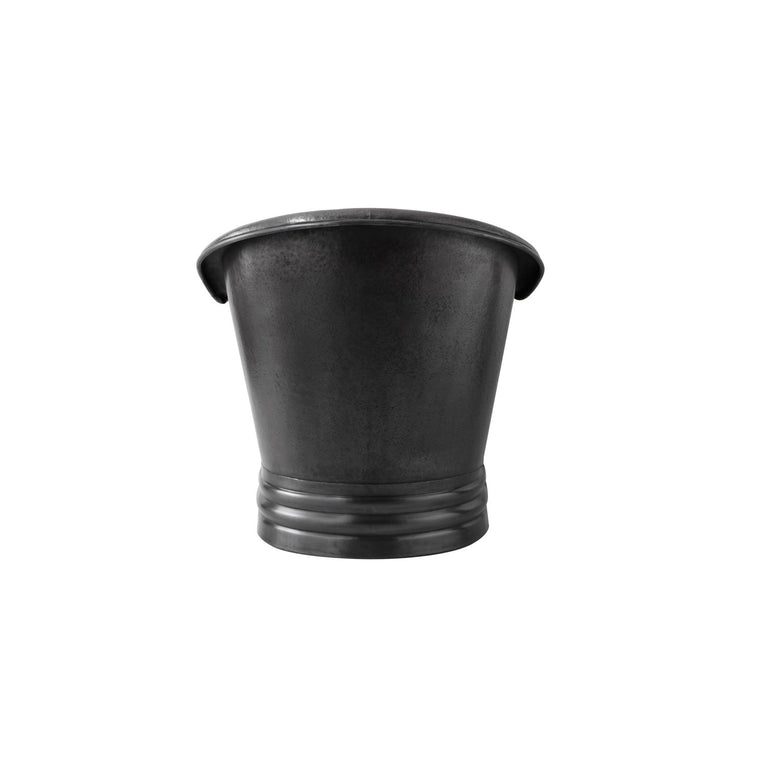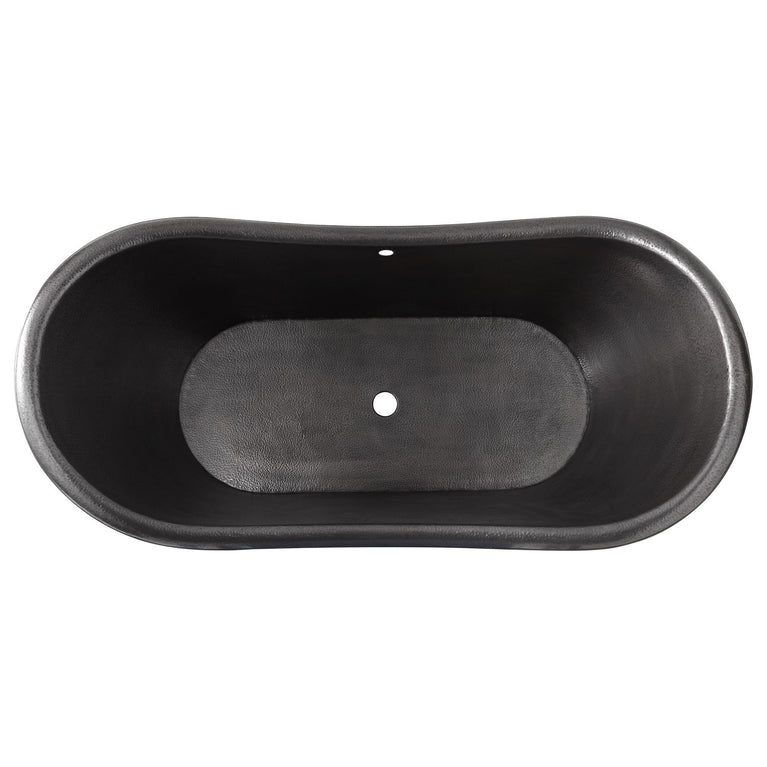 Antique Copper Finish


Hammered Interior & Exterior


Metal Gauge/Thickness: 16 Gauge


Faucet Drillings: No Drillings


Water Capacity (Gallons): 79


Built-In Adjusters: Yes


Tub Weight Uncrated (lbs): 111


Tub Weight Crated (lbs): 221


--
Soak luxuriously in this spacious 71" Hammered Dark Antique Copper Tub on Plinth. This copper tub has a hammered surface with a sultry Dark Antique Copper finish. Pair with a freestanding tub filler or wall-mount faucet.



Design: Traditional


Product Finish: Antique Copper Patina


Overflow Hole: Optional


Shape: Oval


Length: 71"


Width: 33-3/4"


Height: 33"


Tub Interior Length: 51"


Tub Interior Width: 21-1/4"


Water Depth to Rim: 17"


Water Depth To Overflow: 14-1/4"


Exterior Treatment: Hammered


Interior Treatment: Hammered


Metal Gauge/Thickness: 16 Gauge


Tap Deck: No


Drain Included: No


Drain Placement: Center


Faucet Included: No


Faucet Drillings: No Drillings


Water Capacity (Gallons): 79


Built-In Adjusters: Yes


Tub Weight Uncrated (lbs): 111


Tub Weight Crated (lbs): 221


Hand-polished finish.


Patina applied using French hot process, so color is ingrained in the copper.


Copper tubs are handmade and therefore unique. Expect slight variations in finish and dimensions (± 1").


Requires wall or floor-mount tub filler.


Overflow option: includes Extended Pop-Up Tub Drain, which can be cut to size at installation.


Water capacity with/without overflow: 67/79.