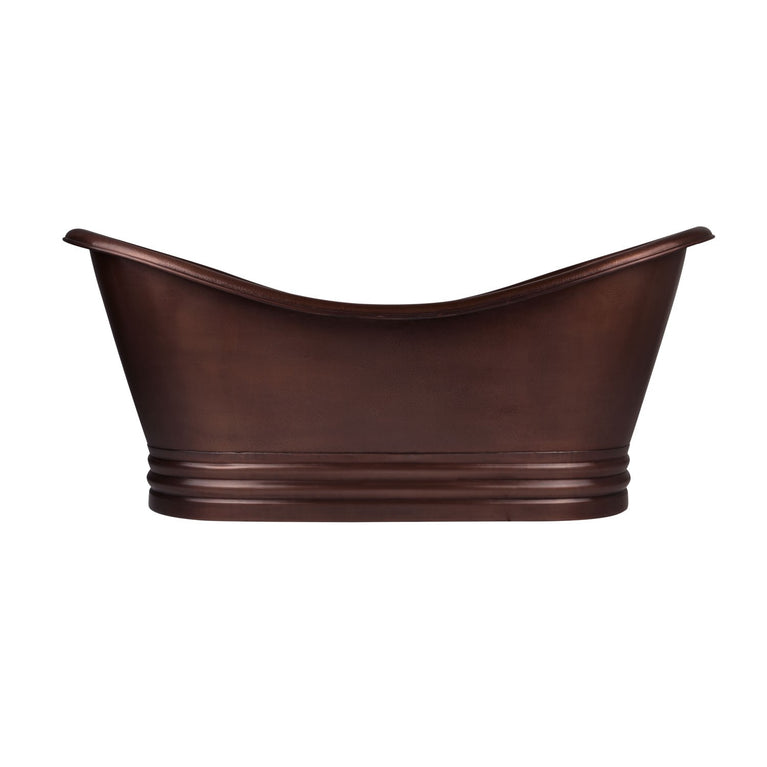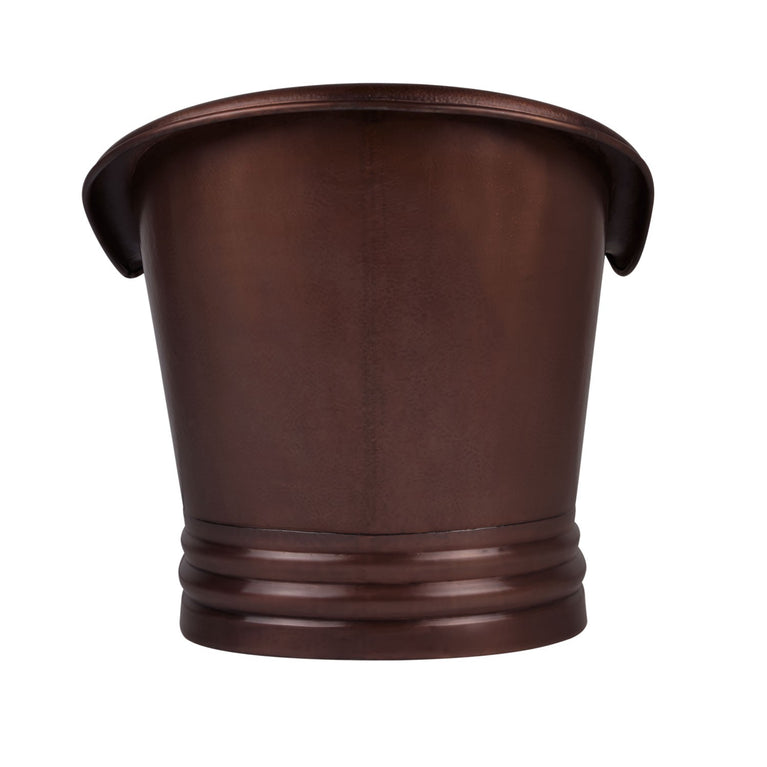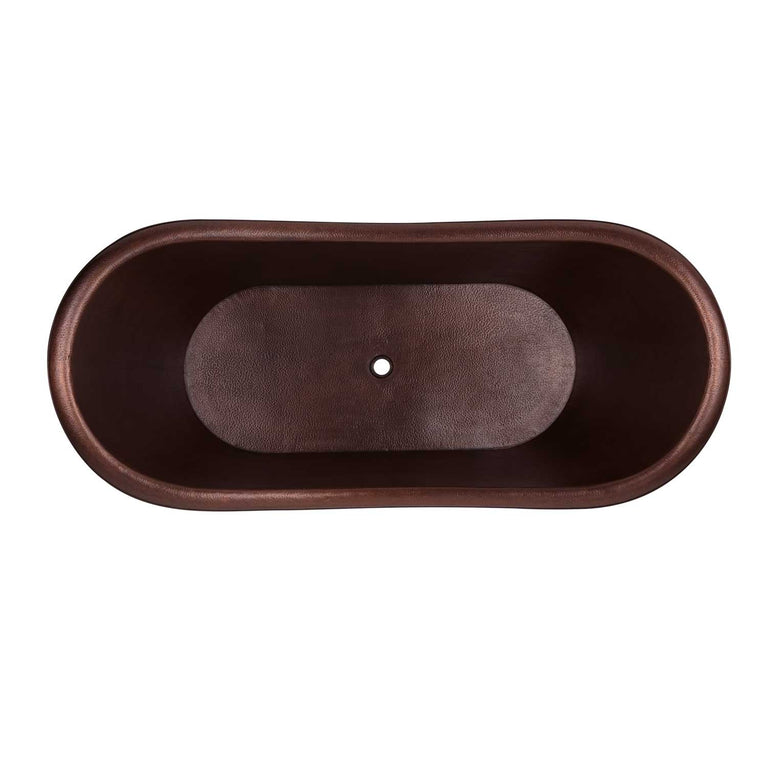 Dark Antique Copper Finish
Hammered Interior & Exterior
Metal Gauge/Thickness: 16
Dimensions: 70"L x 33"W x 33"H
Faucet Drillings: No Drillings
Tub Weight Uncrated (lbs): 107
Tub Weight Crated (lbs): 192
Take a relaxing soak in the 71" Hammered Dark Copper Double Slipper Tub. A decorative plinth encases the base of the tub, while the lip contains a continuous rolled rim. Forged by hand, this tub adds a warm and rustic look to any bathroom. Pair with an elegant freestanding tub faucet to complete the look.

Product Finish: Dark Antique Copper
Tub Interior Length: 51-1/2"
Tub Interior Width: 22-1/2"
Exterior Treatment: Hammered
Interior Treatment: Hammered
Metal Gauge/Thickness: 16
Faucet Drillings: No Drillings
Tub Weight Uncrated (lbs): 107
Tub Weight Crated (lbs): 192
Dimensions: 70-1/2" L x 33-1/2" W (front to back) x 33-1/8" H (± 1").
Made of 16-gauge copper. Lacquered finish.
Copper tubs are handmade and therefore unique. Expect slight variations in finish and dimensions (± 1").
Requires wall or floor-mount tub filler.
Overflow option: includes Extended Pop-Up Tub Drain, which can be cut to size at installation.