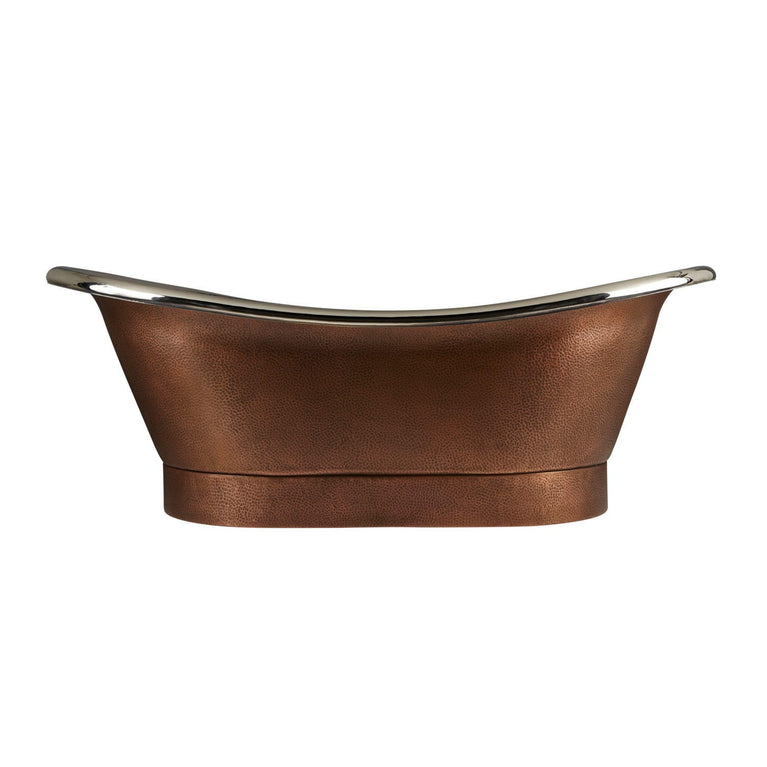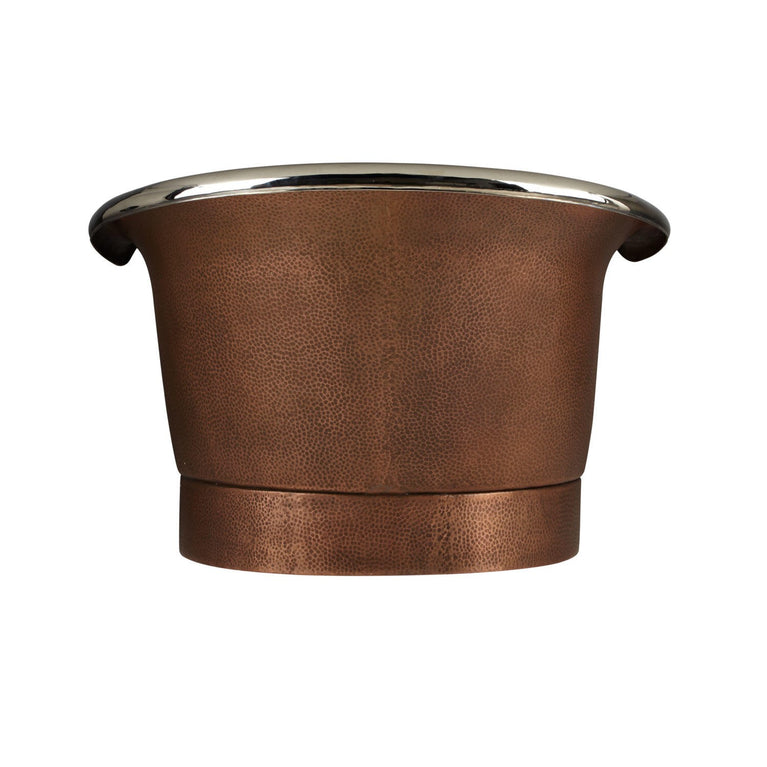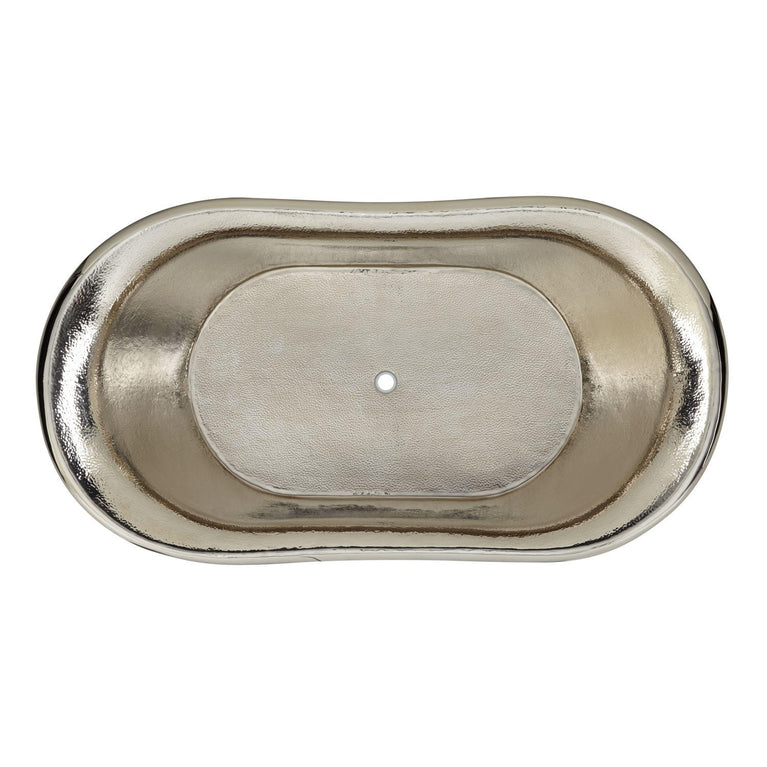 Antique Copper Finish


Exterior Treatment: Hammered


Interior Treatment: Polished


Metal Gauge/Thickness: 16 Gauge


Dimensions:77"L x 44"W x 27"H.


Faucet Included: No


Faucet Drillings: No Drillings


Tub Weight Uncrated (lbs): 200


Tub Weight Crated (lbs): 310


--
Perfect for soaking, the 78" Extra Wide Hammered Double Slipper Nickel Interior Copper Tub features an integrated plinth, a hand-hammered surface and a beautiful Nickel-plated interior. The handsome patina on this spacious tub is applied using French hot process with a hand-polished finish.



Design: Traditional


Product Finish: Antique Copper Patina


Shape: Oval


Length: 77-3/4"


Width: 44-3/4"


Height: 27-3/4"


Tub Interior Length: 56-3/4"


Tub Interior Width: 31"


Water Depth to Rim: 18-3/4"


Water Depth To Overflow: 16"


Exterior Treatment: Hammered


Interior Treatment: Polished


Metal Gauge/Thickness: 16 Gauge


Tap Deck: No


Drain Included: No


Drain Placement: Center


Faucet Included: No


Faucet Drillings: No Drillings


Built-In Adjusters: Yes


Tub Weight Uncrated (lbs): 200


Tub Weight Crated (lbs): 310


Dimensions:77-3/4" L x 44-3/4" W (front to back) x 27-3/4" H (± 1").


Hand-polished finish.


Patina applied using French hot process, so color is ingrained in the copper.


Copper tubs are handmade and therefore unique. Expect slight variations in finish and dimensions (± 1").


Requires wall- or floor-mount tub filler.


Note: Due to its size, this tub may require 3 - 4 people to lift.


Overflow option: includes Extended Pop-Up Tub Drain, which can be cut to size at installation.