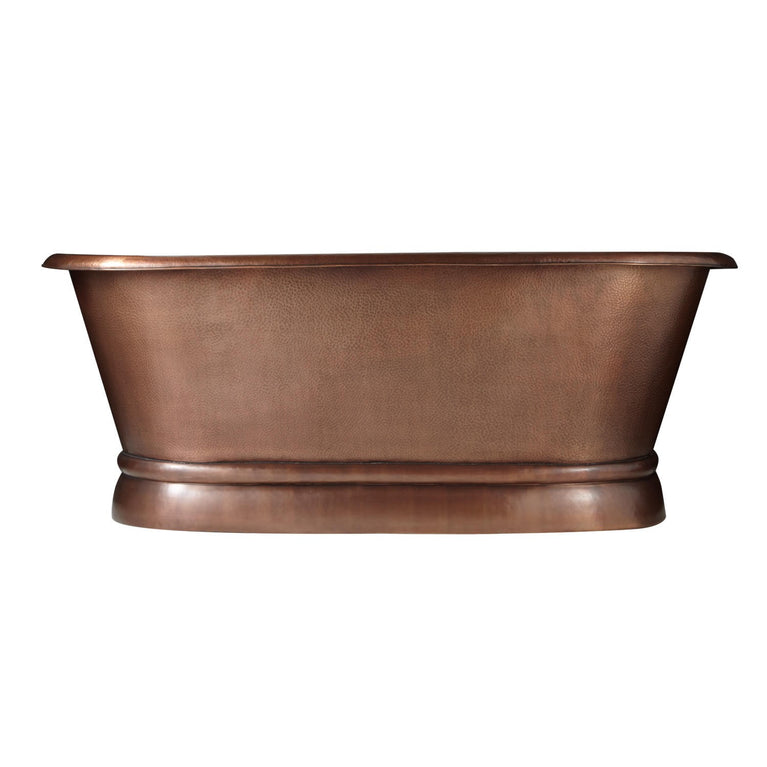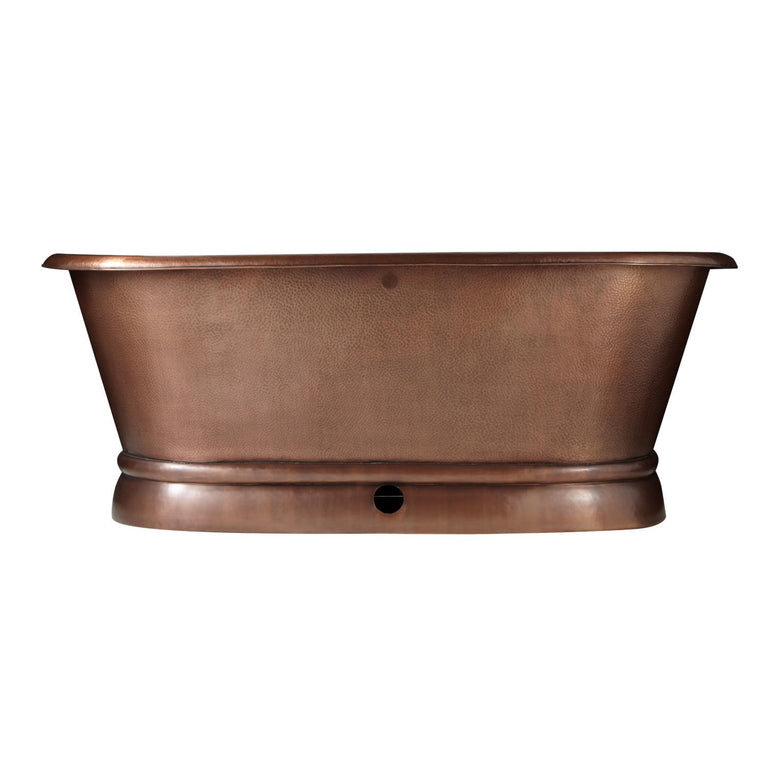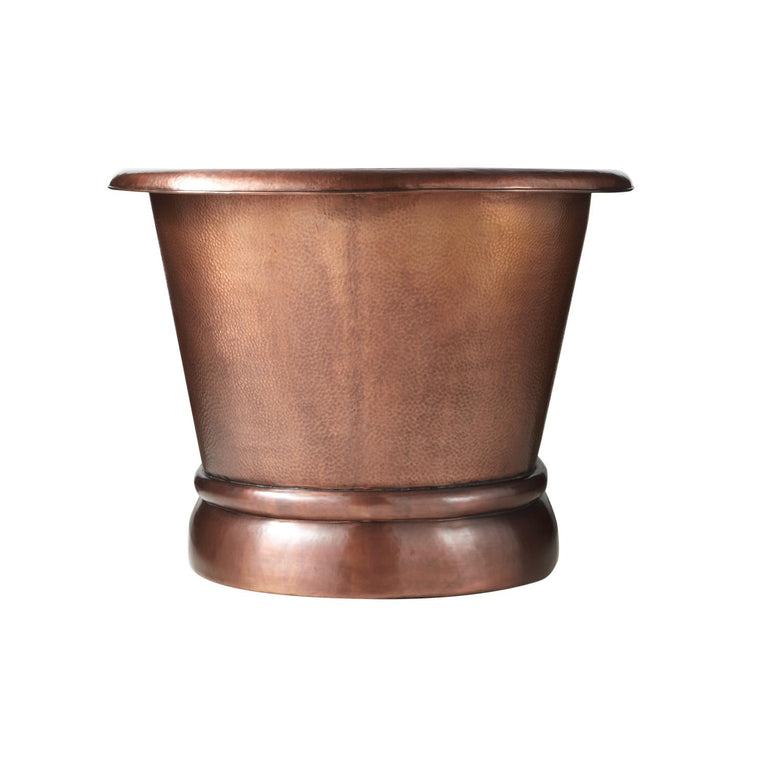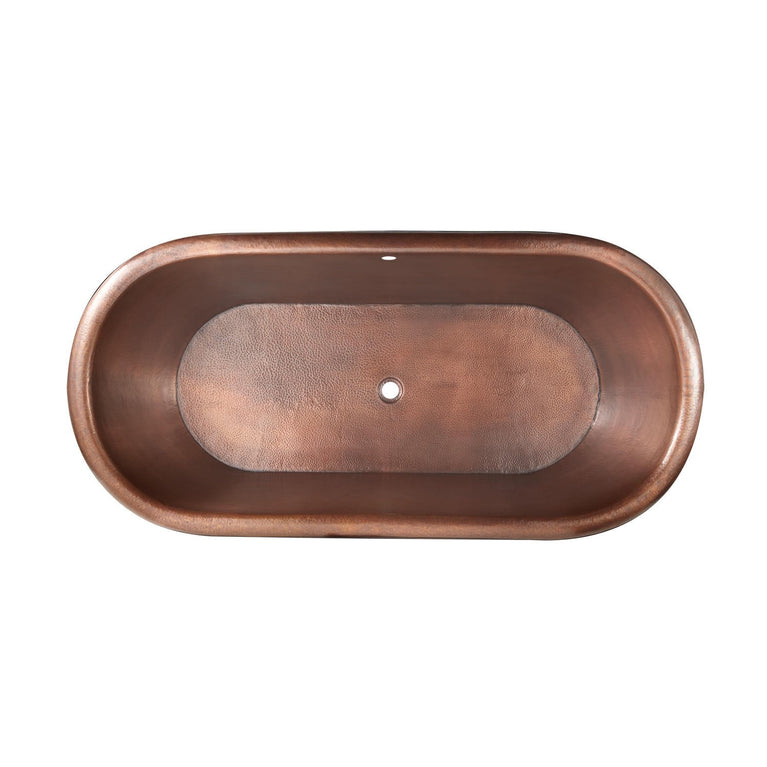 Exterior Treatment: Hammered
Interior Treatment: Hammered
Metal Gauge/Thickness: 16 Gauge
Faucet Drillings: No Drillings
Tub Weight Uncrated (lbs): 100


Tub Weight Crated (lbs): 210
This Pedestal Copper Bathtub features a smooth plinth with horizontal ribbing, a tightly rolled rim, and a hammered tub body. The desirable Antique Copper finish complements any bathroom decor, and its dual-ended shape is perfect for couples. Pair this tub with a freestanding or wall-mount faucet for a designer look.

Product Finish: Antique Copper Patina
Exterior Treatment: Hammered
Interior Treatment: Hammered
Metal Gauge/Thickness: 16 Gauge
Faucet Drillings: No Drillings
Tub Weight Uncrated (lbs): 100
Tub Weight Crated (lbs): 210
61" Dimensions: 61" L x 31" W x 26" H (± 1"). Water capacity with overflow: 65 gallons.
66" Dimensions: 66" L x 33" W x 26" H (± 1"). Water capacity with overflow: 73 gallons.
72" Dimensions: 72" L x 32" W x 26" H (± 1"). Water capacity without/with overflow: 97/80 gallons.
Patina applied using French hot process, so color is ingrained in the copper.
Copper tubs are handmade and therefore unique. Expect slight variations in finish and dimensions (± 1").
Requires wall or floor-mount tub filler.
Tubs are available with or without an overflow.
Overflow option: includes Extended Pop-Up Tub Drain, which can be cut to size at installation.