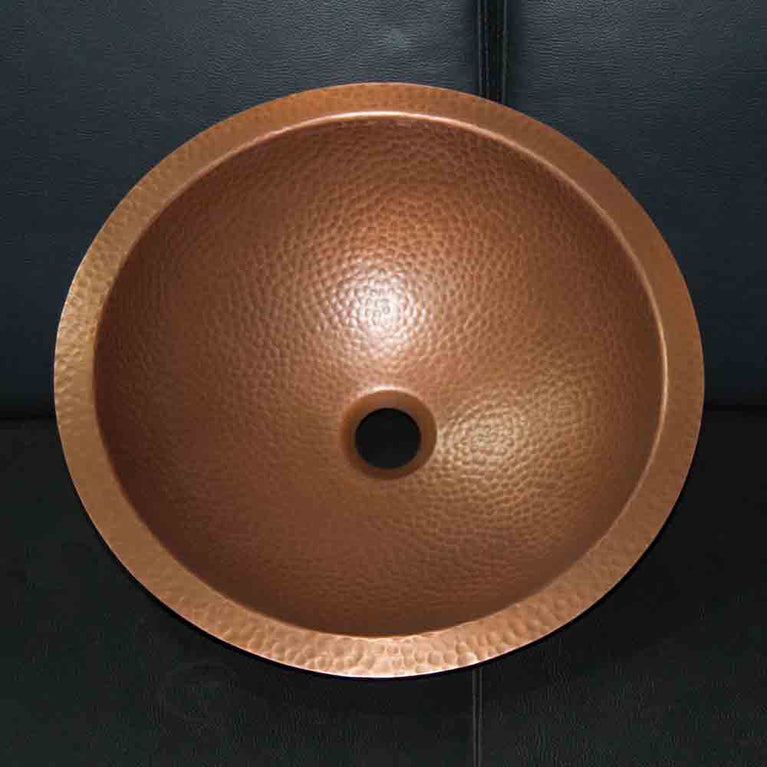 Antimicrobial properties prevent bacterial growth.


Hammered interior surface.


perfect for vanity spaces


Made of a 16-gauge pure durable copper sheet.


Ideal for any space.


16″ diameter x 6″ deep.


--
Round Hammered Copper Bowl Sink is a beautiful single wall hammered round copper sink made of a 16-gauge 100% pure copper sheet.