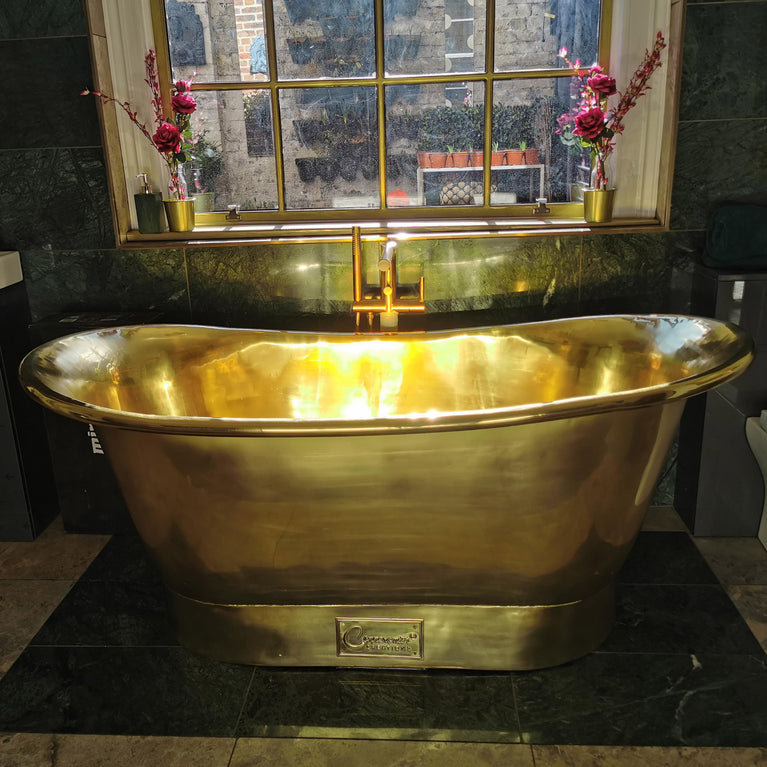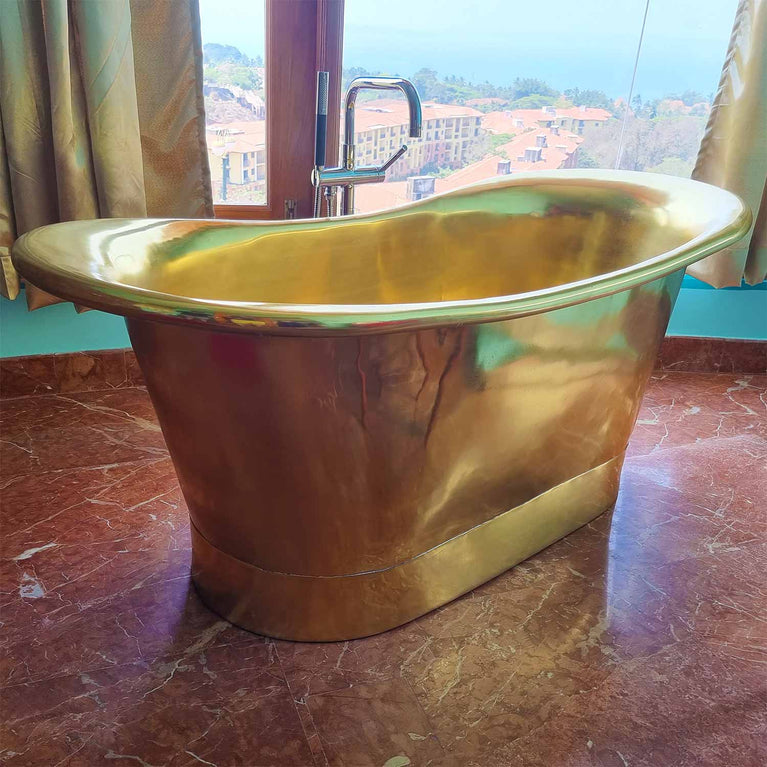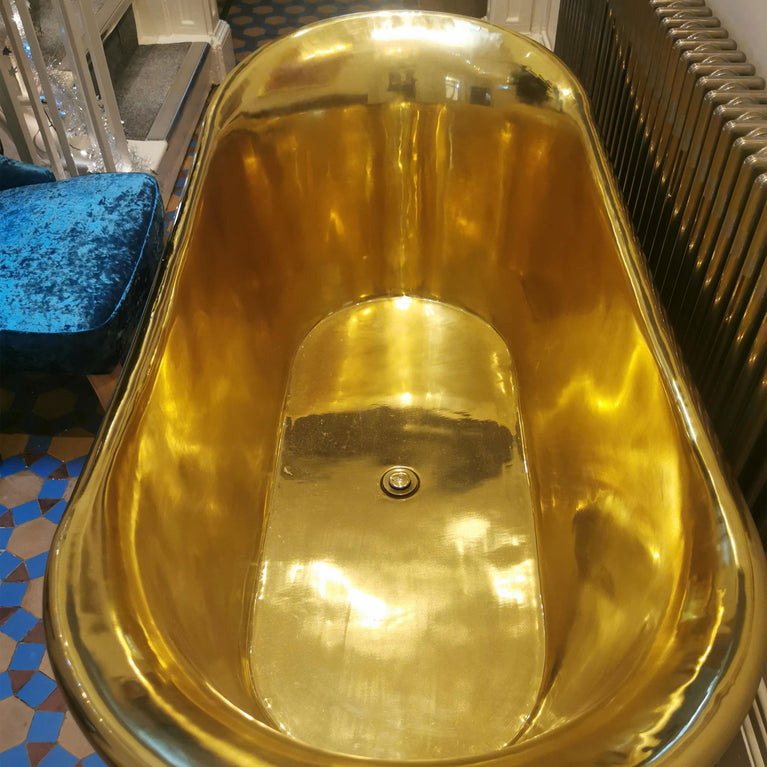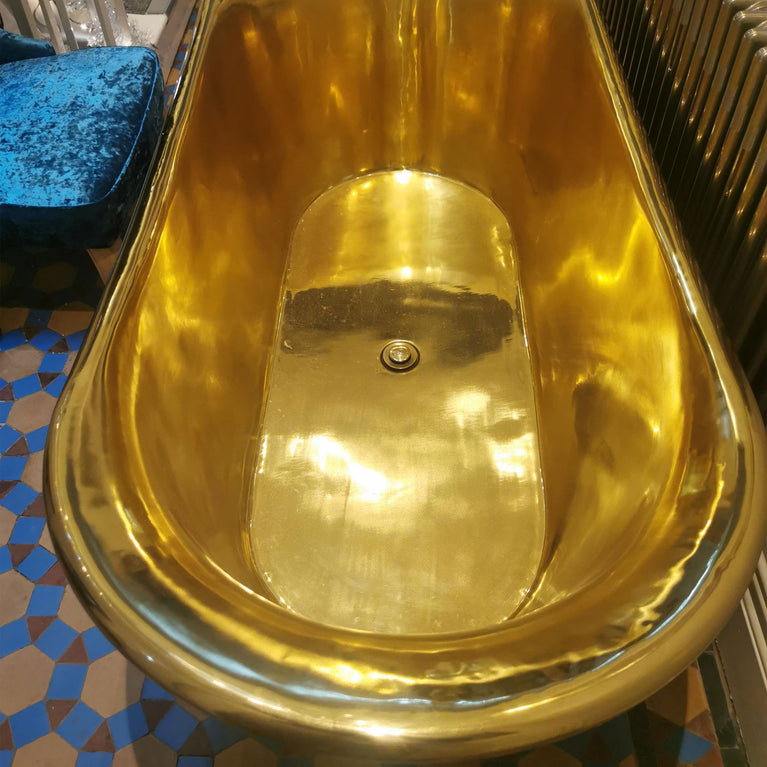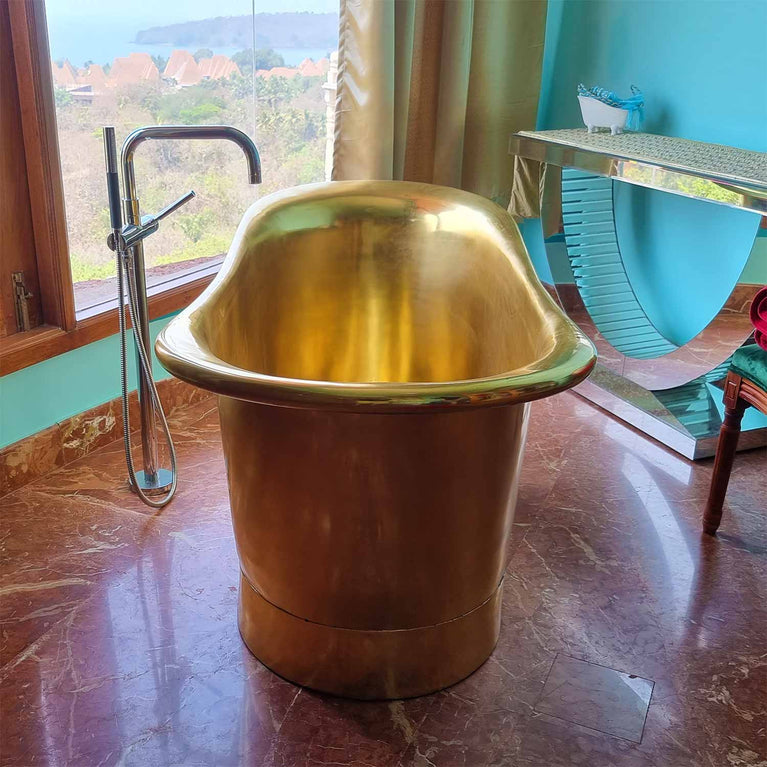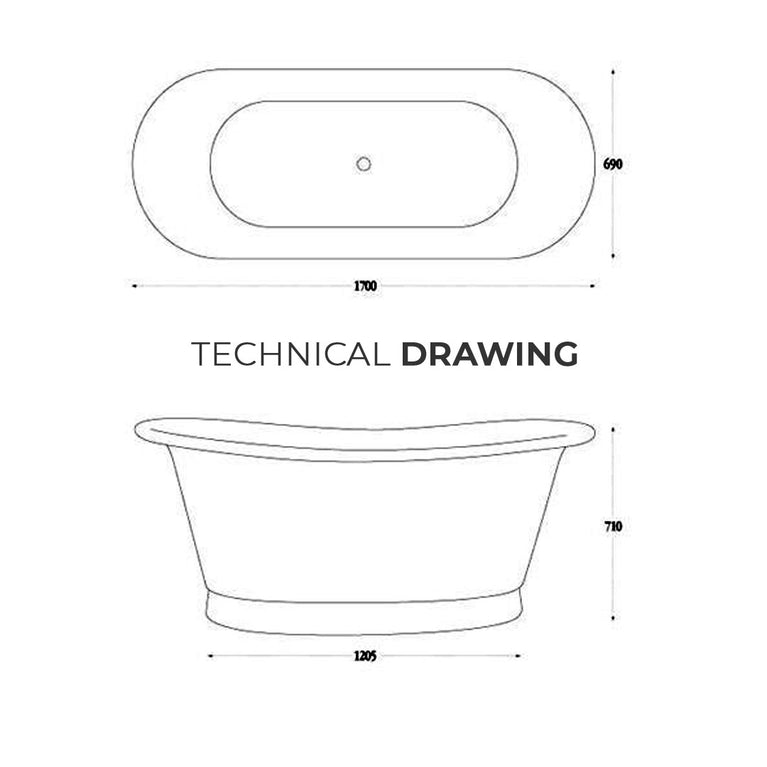 Dim(mm): 1700 x 690 x 710
Dim(inches): 66.92″ x 27.16″ x 27.95″
Made of pure brass sheet.
Popup bath waste included.
Full Brass Finish Inside & Outside.
Easy maintenance.
It is ideal for Homes, Hotels & Spas.
Straight Base Brass Bathtub Full Polished Brass Finish
Straight Base Brass Bathtub Full Polished Brass Finish is a luxurious beautiful shining yellow bathtub that would be a striking fixture in your bathroom.
Brass is a yellow alloy of copper and zinc. According to Wikipedia brass is an alloy of copper and zinc, in proportions that can be varied to achieve varying mechanical and electrical properties. 
The brass bathtub is a great choice if you are considering adding a luxurious bath to your bathroom. Following are some of the reasons that make brass bathtubs a great choice.
Order this luxurious brass bathtub today and enjoy its benefits for years to come.

Technical Drawing
Why you should consider investing in a Straight Base Brass Bathtub Full Brass
Newly constructed brass go through a natural aging process and may appear unsightly for a very short, "break-in" period. Initially, they will be gray in color and evolve into rich. In a short time, your sink will develop dark spots and marks where water or other products have caused natural oxidation. This is normal. These spots will blend together and transform your sink into a beautifully vibrant display of color. Acid products, like ketchup or lemon, will remove the patina on your sink if left on for a while. Not to worry… The patina will revive quickly and any spots will vanish in a short time, depending on the minerals in your water.
Brass has the unique advantage of oxidizing over time, which means that its color continues to evolve with the life of the sink. The older it gets, the more attractive it looks. Any scratches and flaws that occur on its surface will disappear into the metal as it oxidizes.
You can check more products on our website.

Care & Maintenance

This Brass Bath is coated with a lacquer that maintains the finish and means that the bath only needs to be cleaned by a nonabrasive, everyday bathroom cleaner and wiped with a soft cloth. The coating is durable and flexible, allowing it to stand up to the rigors of regular use.
Read more on the care & maintenance.
Visiting here from India? Check this bath on our India website at the link down below:
http://www.coppersmithcreations.in
Visiting here from the USA? Check this bath on our UK website at the link down below:
https://www.coppersmithcreations.com
Imported in UK by Coppersmith® Creations Ltd.