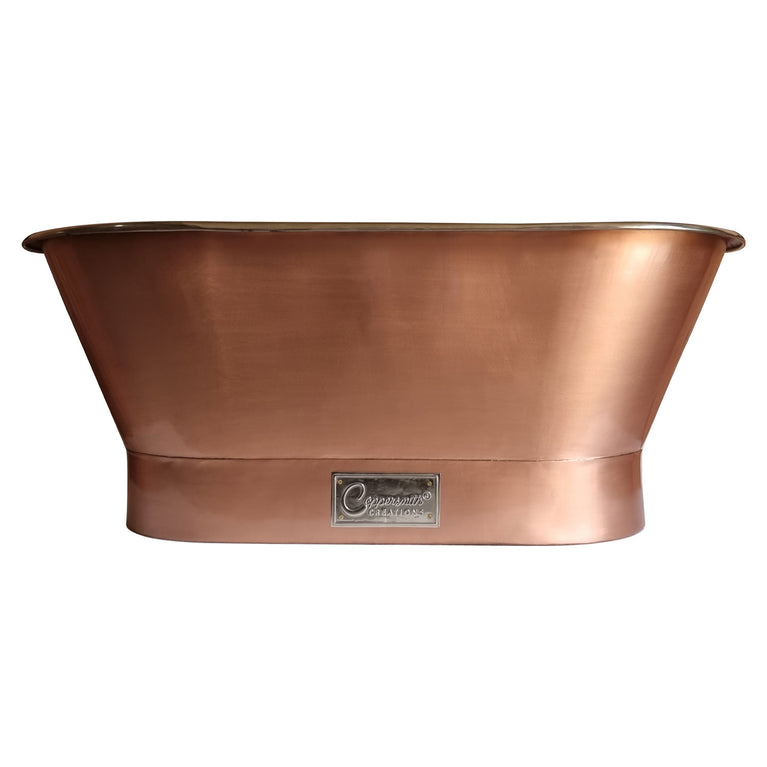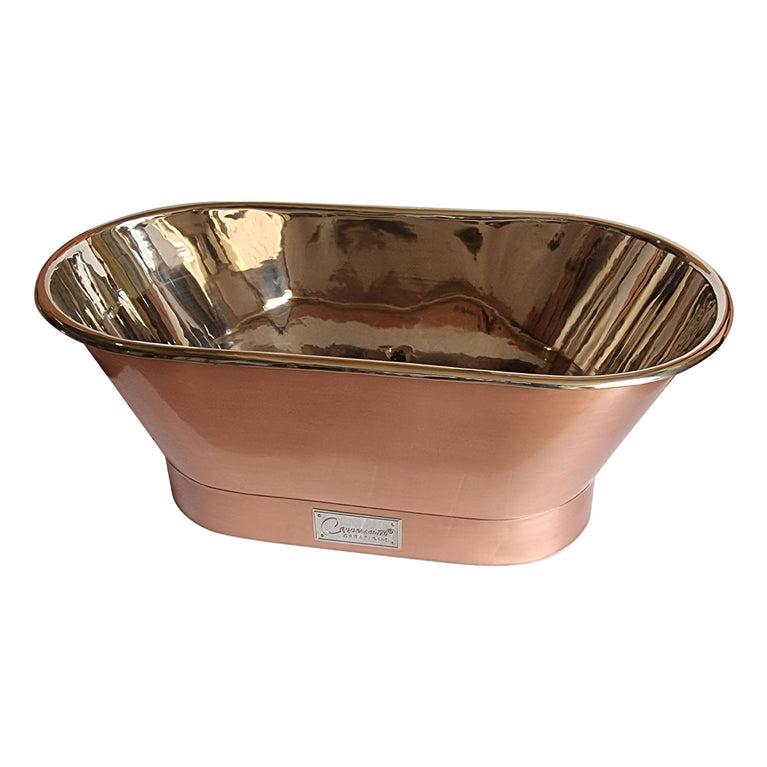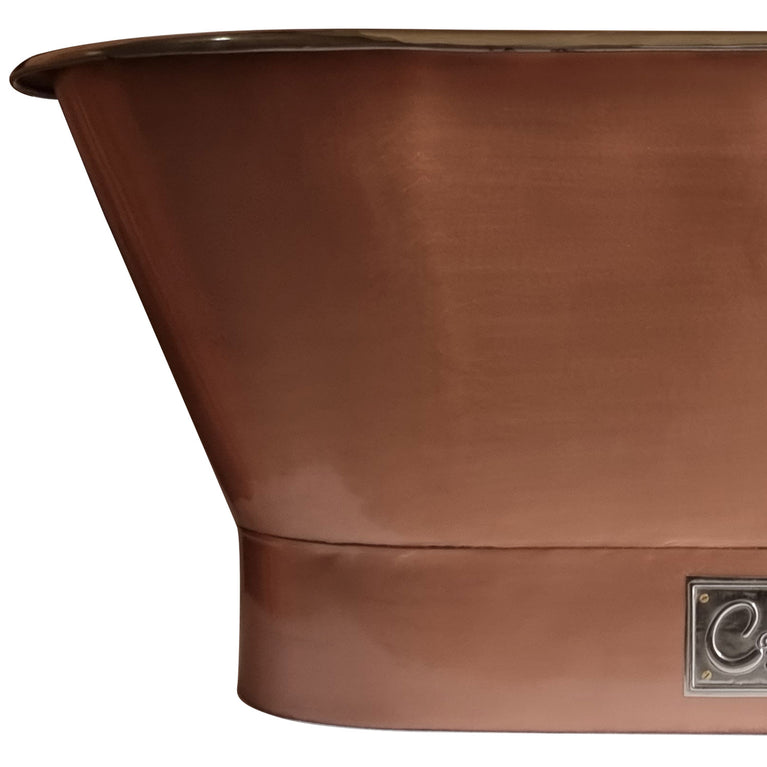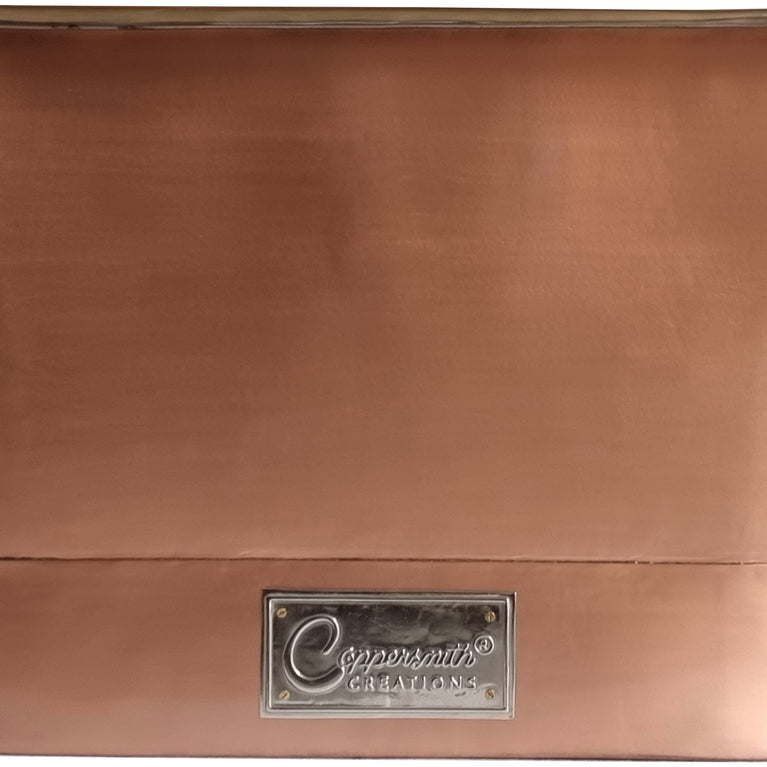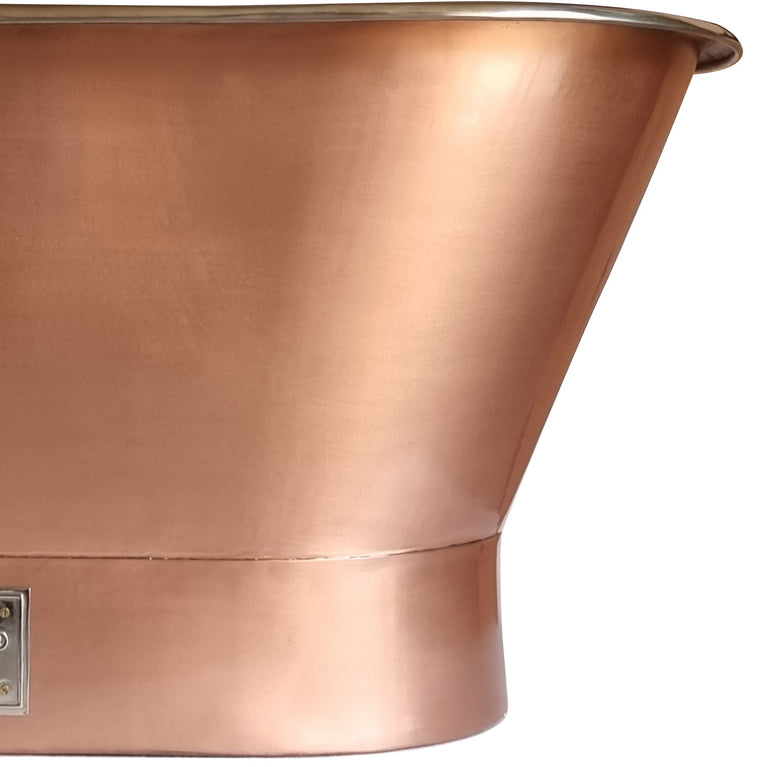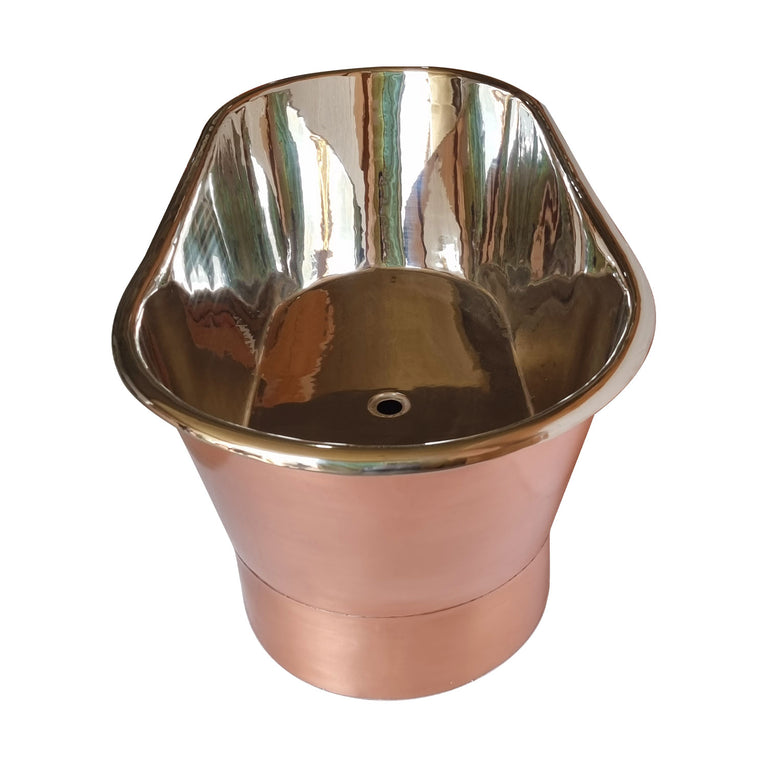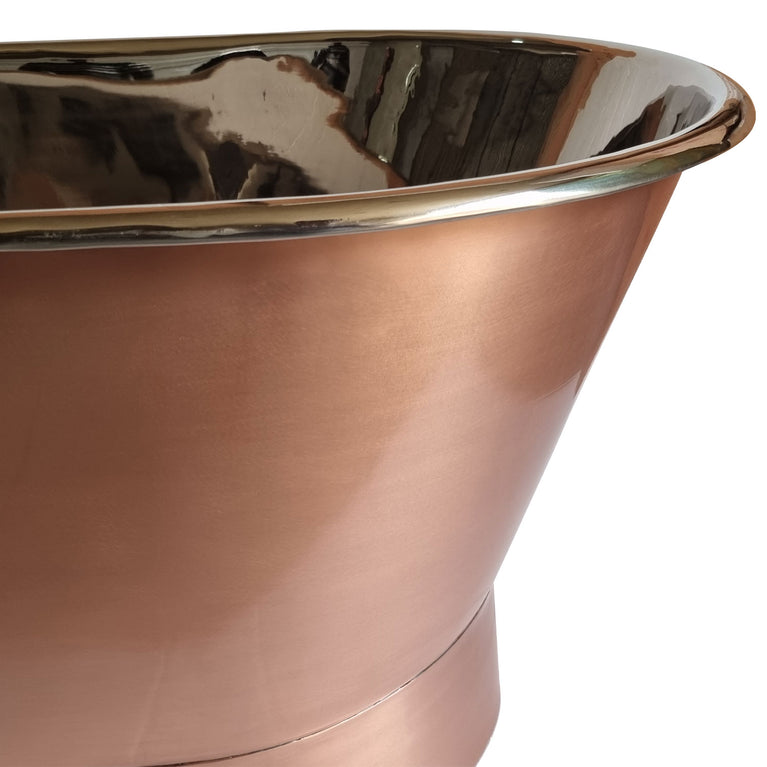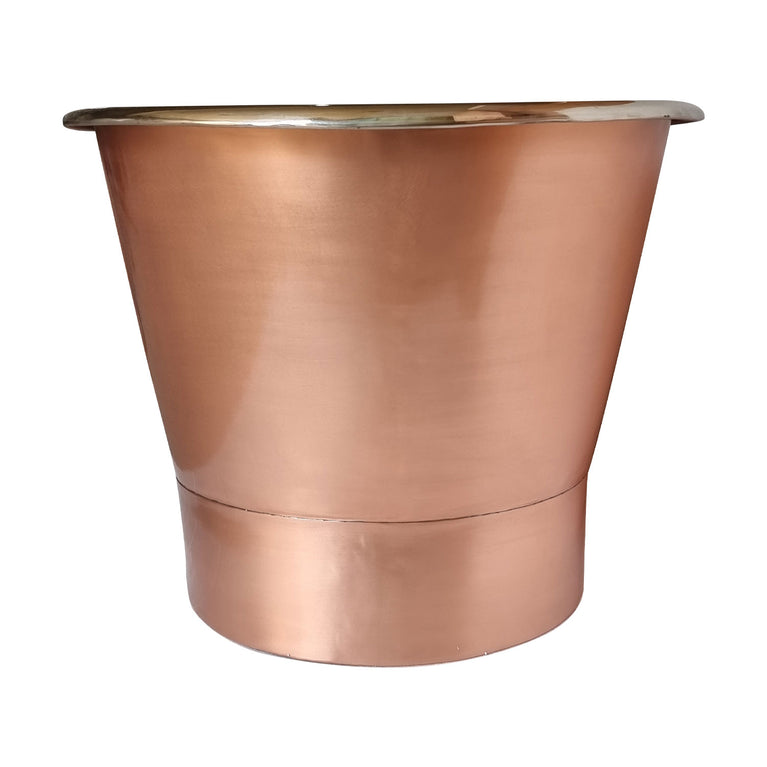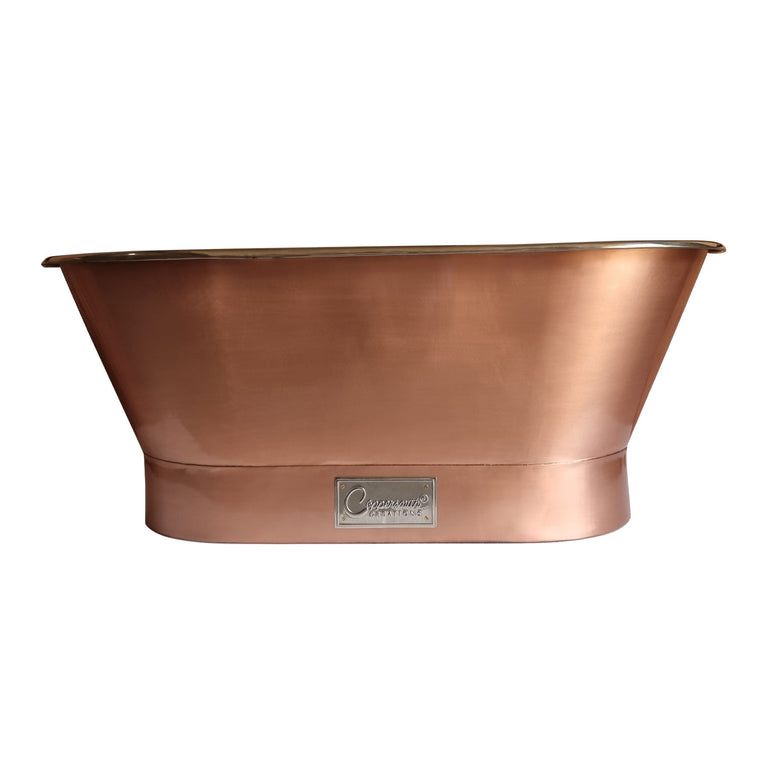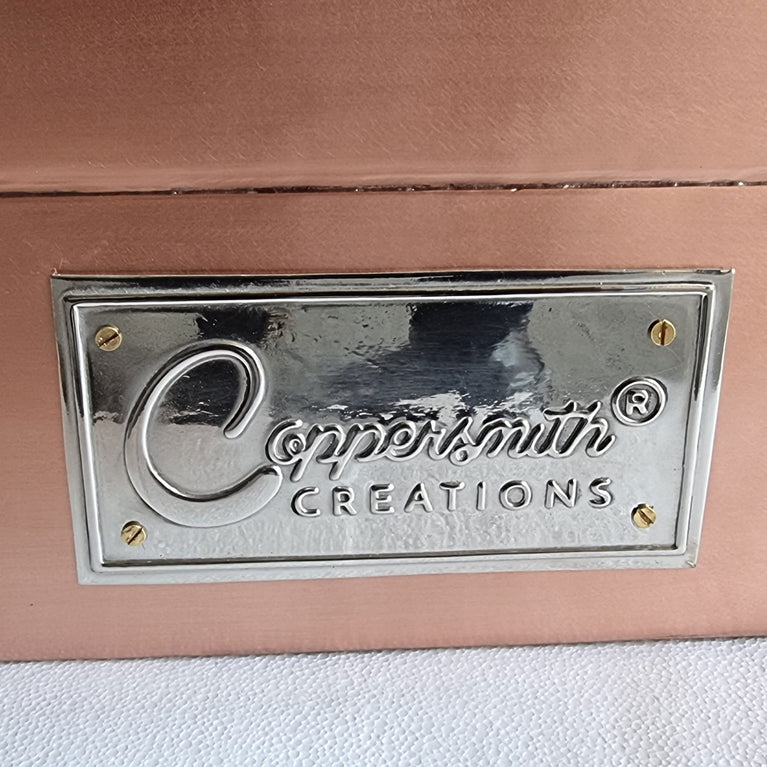 Dim(mm) 1500 (L) x 700 (W) x 600 (H)



Dim(inches):

 

59.05″ x 27.55″ x 23.62″



Exterior Finish: Brushed Copper


Interior Finish: Polished Nickel


16 Gauge Lead-Free Pure Copper


Matching Popup Waste Drain Included



Straight top (no curve in the middle)




Lip/roll on the top of the bath less curled.



Weight of Bathtub: 36.500 Kg (approx.)


Weight of bath with its wooden packaging: 80 Kg (approx.)


--
Straight Base Copper Bathtub Brushed Copper Exterior & Polished Nickel Interior
Straight Base Copper Bathtub Brushed Copper Exterior & Polished Nickel Interior is a beautiful one-of-a-kind bathing luxury fixture for your bathroom.



Dim(mm) 1500 (L) x 700 (W) x 600 (H)



Dim(inches):

 

59.05″ x 27.55″ x 23.62″



Exterior Finish: Brushed Copper


Interior Finish: Polished Nickel


16 Gauge Lead-Free Pure Copper


Matching Popup Waste Drain Included



Straight top (no curve in the middle)




Lip/roll on the top of the bath less curled.



Weight of Bathtub: 36.500 Kg (approx.)


Weight of bath with its wooden packaging: 80 Kg (approx.)


Care & Maintenance
This Copper Bath is coated with a lacquer that maintains the finish and means that the bath only needs to be cleaned by nonabrasive, everyday bathroom cleaner and wiped with a soft cloth. The coating is durable and flexible, allowing it to stand up to the rigors of regular use.
Read more on the
care & maintenance of copper baths at this link
.
Marketed in the United States of America by Coppersmith Creations Inc. the USA
If you have landed on this product listing from the UK or any other European country, you might want to visit this product at the following link:
Straight Base Copper Bathtub Brushed Copper Exterior & Polished Nickel Interior - Coppersmith Creations Ltd. UK
If you have landed on this product listing from INDIA, you might want to visit this product at the following link:
Straight Base Copper Bathtub Brushed Copper Exterior & Polished Nickel Interior - Coppersmith Creations IND